Ethel A. Bailey Bechtold Obituary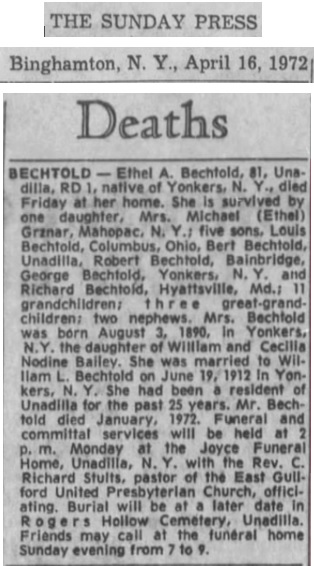 Ethel was born August 3, 1890, in Yonkers, NY. She was the daughter of William Bailey and Cecilia Nodine, and the wife of William Louis Bechtold (1889-1972). The following obituary was published in the Walton Reporter, Walton, NY in an issue printed Thursday April 20 1972 page 6. It was taken from Find-A-Grave Memorial# 39517944 created by Wendy Bovee Oldham. The obituary was added to the memorial page by Helen (Holly) (nee Head) Bossley on February 6, 2013. Note the discrepency between the William J. Bechtold in the heading and William L. Bechtold in the body of the obituary, and Cecelia Nocine instead of Cecilia Nodine.

Ethel died just three months after her husband William (January 12, 1972). They were married on June 19, 1912 and lived in Yonkers until moving to Unadilla in 1946. Unadilla is 160 miles northwest of Yonkers.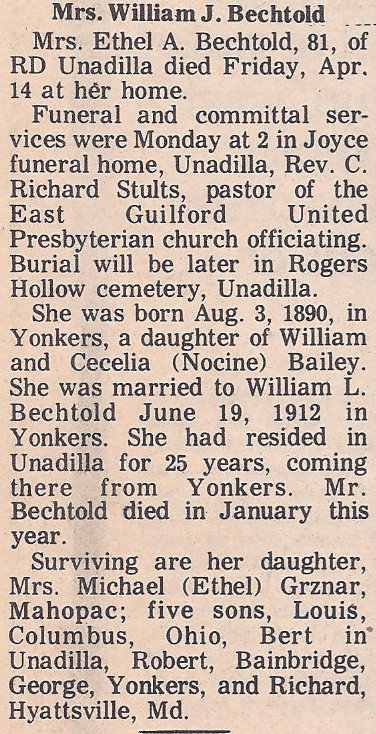 Back to the Top!
---

---
LYNN'S FAMILY WEBPAGE