Frank Bauer Sr. Death Certificate

Frank Sr. was the son of Christian Bauer (1835-1897) and Catherine Horn (1832-1901), and the husband of Margaret Greuter (1868-1940). Frank and Margaret were the parents of George F. Bauer (1886-1974), Anna Bauer Bittlingmeier (1888-1963), Frank Bauer Jr. (1891-1894) and Mamie Bauer Klaiber (1894-1980).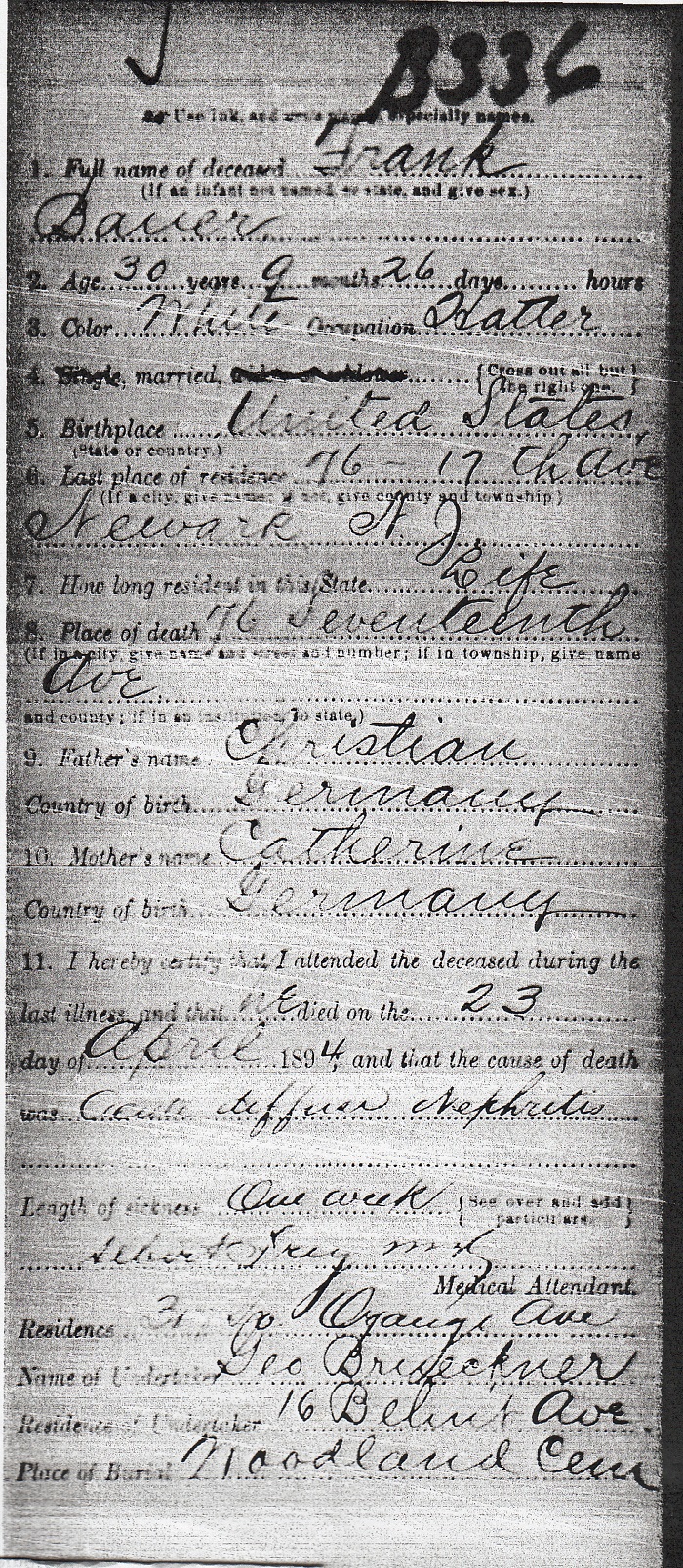 Death Date: April 23, 1894

Death Location: 76 17th Avenue, Newark, NJ

Age: 30 years, 9 months, 26 days

Occupation: Hatter

Birthplace: United States

Parents: Christian and Catherine

Cause of Death: Acute Diffuse Nephritis

Place of Burial: Woodland Cemetery



Back to the Top!
---

---
LYNN'S FAMILY WEBPAGE