Felix Greuter Jr. Death Certificate
Felix Jr. was born in Newark on November 29, 1866.
He was the son of Felix Greuter Sr. (1838-1892) and Margaret Surbeck (1843-1919).
Felix Jr. died December 23, 1892, 11 months after his father. Both died of pneumonia.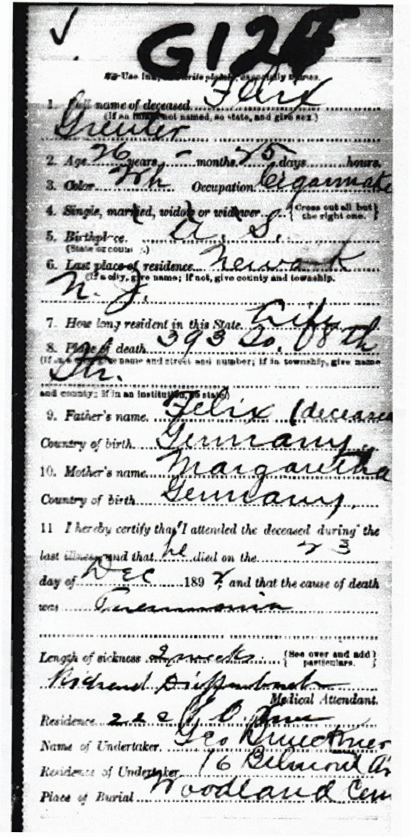 Name: Felix Greuter 

Age: 26 years, 25 days

Date of Birth: November 29, 1866 (calculated)

Birthplace: U.S.

Last residence: Newark, NJ

Place of Death: 393 South 8th Street, (Newark, NJ)

Marital Status: Single

Occupation: Cigarmaker

Father: Felix (deceased)

Mother: Margaretha

Date of Death: December 23, 1892

Cause of Death: Pneumonia

Informant: 

Place of Burial: Woodland Cemetery


Back to the Top!
---

---
LYNN'S FAMILY WEBPAGE