Grace Anita Murphy Birth Certificate

Grace Murphy was born October 7, 1896. She was the daughter of Matthew F. Murphy and Mary Ellen McCarthy. On October 11, 1896, she was baptized with the middle name Anita at Saint James Catholic Church in Newark. From cemetery records, Grace appears to have married someone named Wheeler. I have no record of when she died.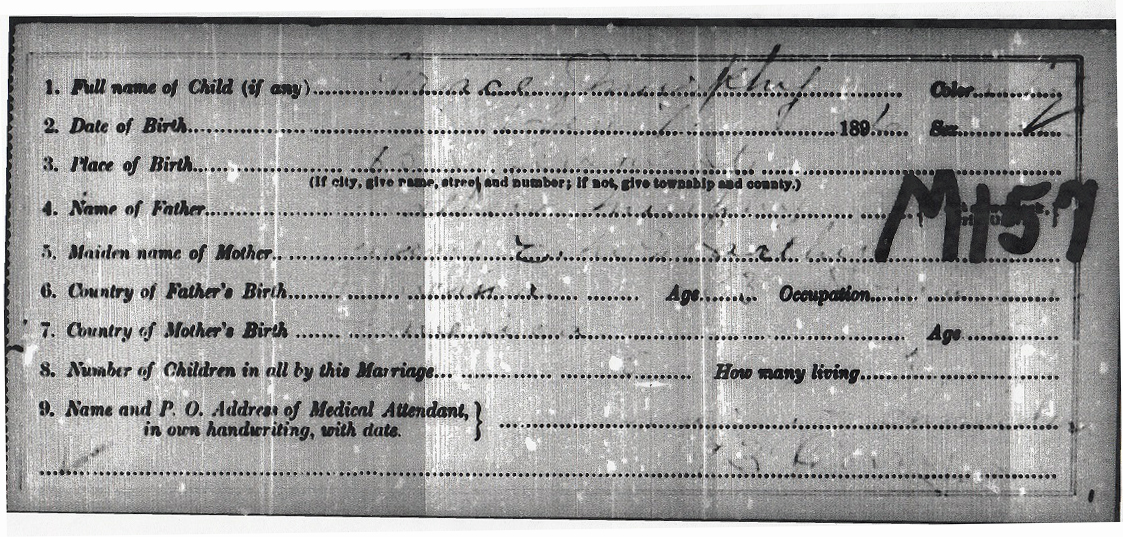 Name: Grace Murphy

Color: White

Date of Birth: October 7, 1896

Sex: Girl

Place of Birth: 85 Jefferson Street, Newark, NJ

Name of Father: Mathew Murphy

Maiden Name of Mother: Mary E. McCarthy

Country of Father's Birth: America; Age: 33; Occupation: Salesman

Country of Mother's Birth: America; Age: 33

Number of Children in all by this Marriage: 5; How many living: 5

Medical Attendant: Mrs. L. Schneider, 193 Ferry Street



Back to the Top!
---

---
LYNN'S FAMILY WEBPAGE