Mildred Veronica Kramer Birth Certificate

Mildred Kramer was born in Irvington, NJ on Novemebr 4, 1917. Her parents were Michael kramer and Sophie Dyszkiewicz.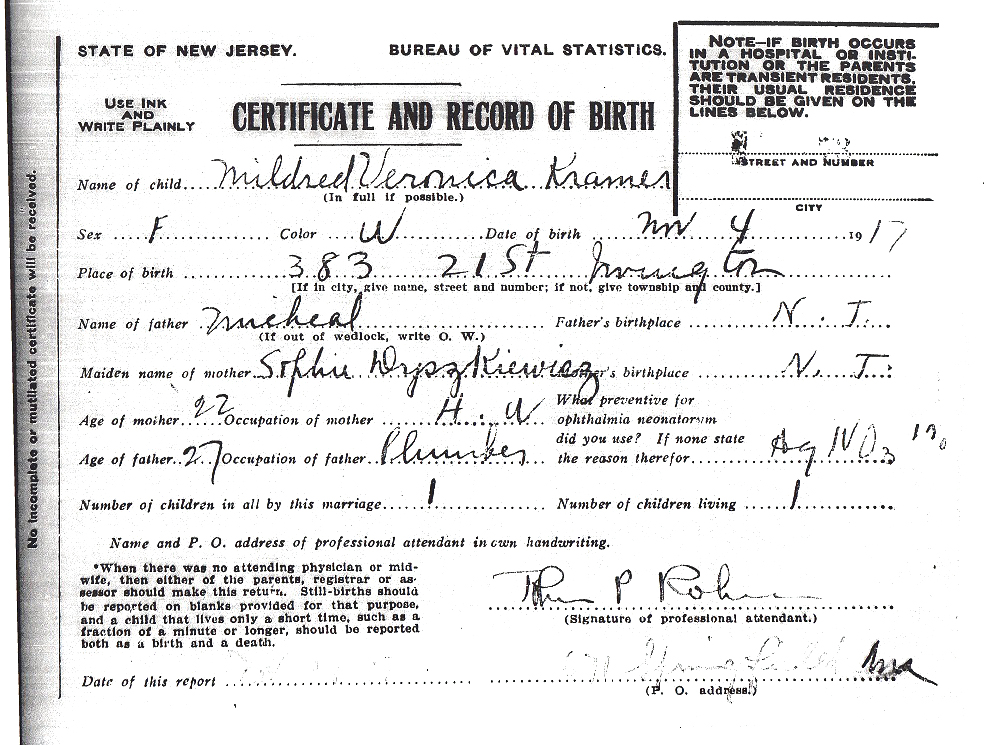 Name: Mildred Veronica Kramer

Color: White

Date of Birth: November 4, 1917

Sex: Female

Place of Birth: 383 21st Street, Irvington, NJ

Name of Father: Michael

Maiden Name of Mother: Sophie Dyszkiewicz

Father's Birthplace: N.J.; Age: 27; Occupation: Plumber

Mother's Birthplace: N.J.; Age: 22

Number of Children in all by this Marriage: 1; How many living: 1



Back to the Top!
---

---
LYNN'S FAMILY WEBPAGE