Otto Frederick Bevensee Death Record

Otto was born in Newark in October of 1897. He was the son of Otto Heinrich Bevensee (1862-1943) and Anna Greuter (1876-1958). Baby Otto died just 2 months after his birth.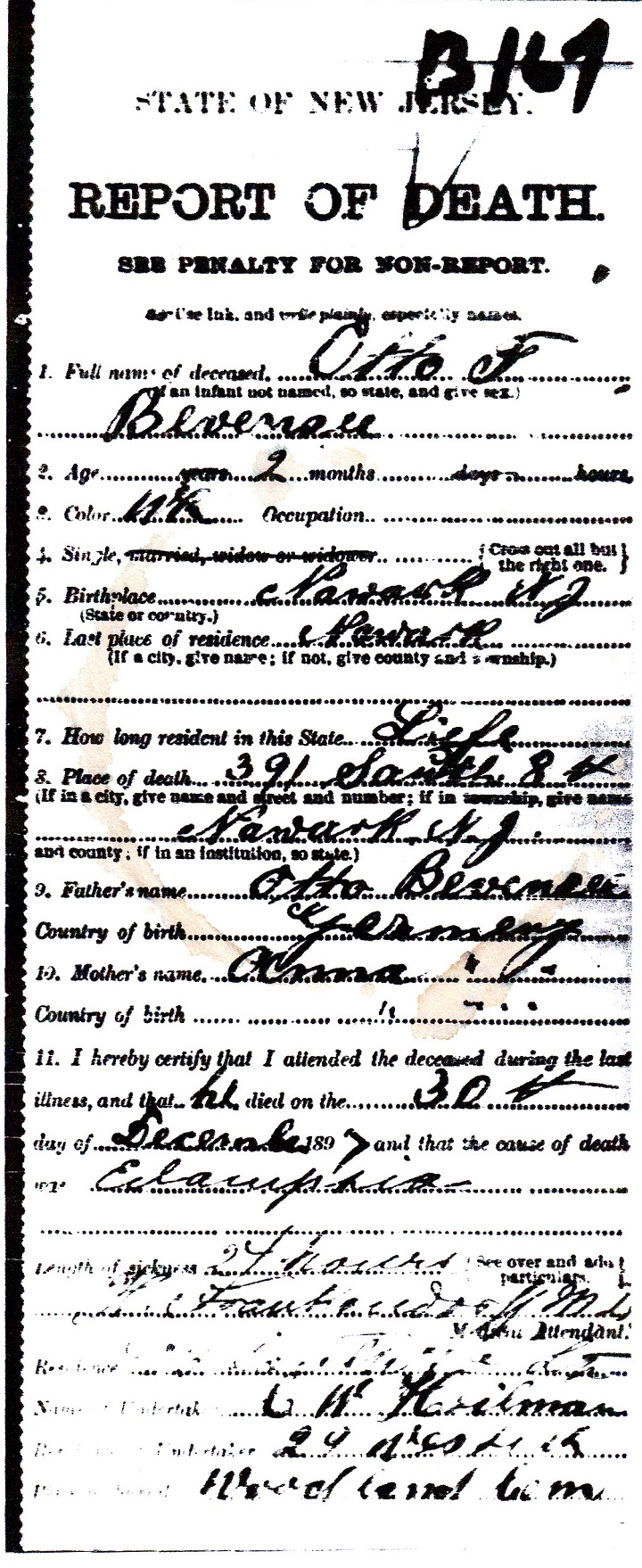 Name: Otto F. Bevensee 

Age: 2 months

Birthplace: Newark, NJ

Last residence: Newark

How long resident of this state: Life

Place of Death: 391 South 8th Street, Newark, NJ

Father: Otto Bevensee; Germany

Mother: Anna

Date of Death: December 30, 1897

Cause of Death: Eclampsia

Duration of Illness: 24 hours

Place of Burial: Woodland Cem. 



Back to the Top!
---

---
LYNN'S FAMILY WEBPAGE