Shirley M. Greuter Death Index

Shirley was the daughter of Charles and Beatrice Greuter, and the sister of Kenneth and Leroy Greuter.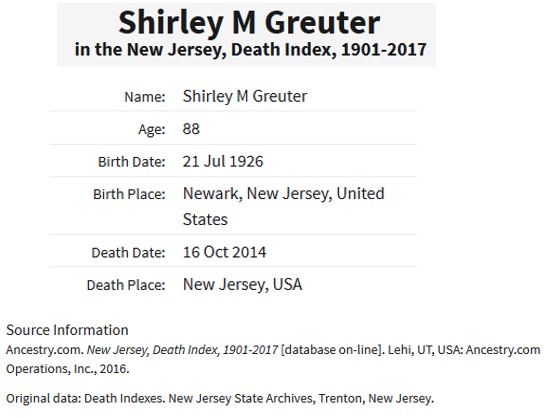 Shirley worked for the First Jersey National Bank's Gateway office in Newark for over 30 years, starting in 1944 when she was 18 years old. At some point, she moved to Toms River, New Jersey, and commuted daily to the Newark office. She was a member of the Brick Township Presbyterian Church and financial chairman of the Church Women United of Toms River. She was 88 years old when she died on October 16, 2014.












---

---
LYNN'S FAMILY WEBPAGE