The Laurel Memorial Park Cemetery Graves of
Alice J. (Davison) Dumont and her family members
Alice was born in Burlington, New Jersey on June 18, 1894. She married Paul Dumont, the son of Louise Bechtold (1870-1966) and Charles Dumont (1869- ). I have been unable to determine when either Paul or his father died nor where they are buried. They are not at Laurel Memorial Park. Louise was 96 when she died in November of 1966, but I don't know where she is buried, either.

Alice and Paul had two children: Charles F. Dumont (1915-1939) and Florence Dumont (1917-2008). their son Charles was born June 14, 1915. On May 12, 1936, he enlisted in the U. S. Army Air Service and was honorably discharged two years later on March 30, 1938. A year later, when he was only 24 years old, he died of pulmonary tuberculosis on September 30, 1939.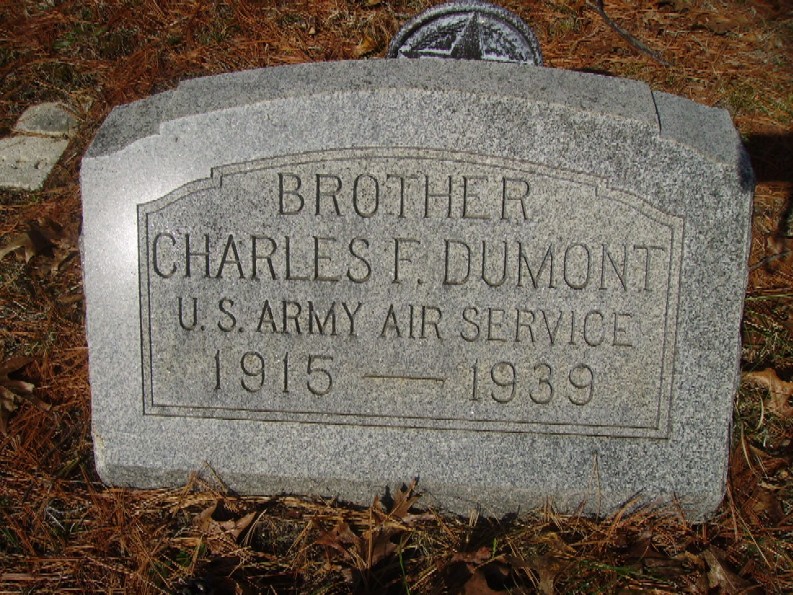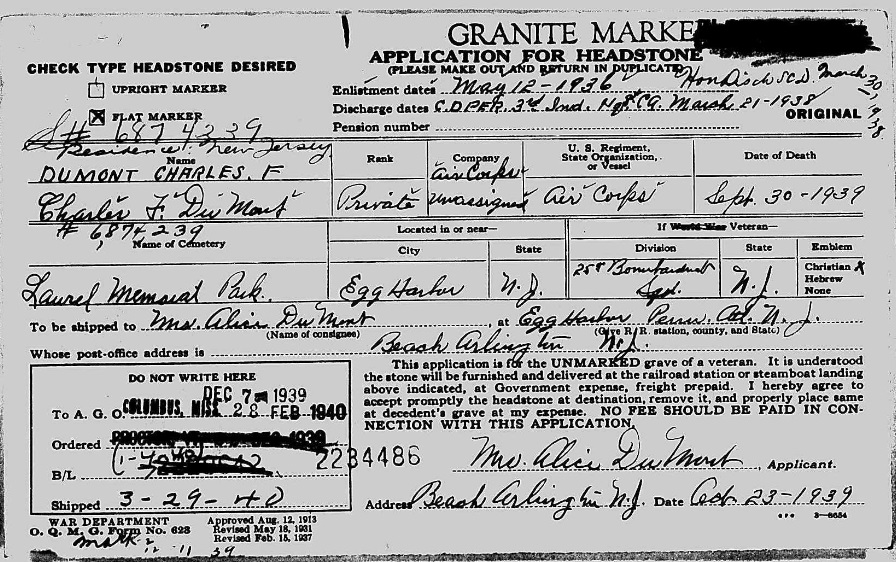 Four years after Charles' death, Alice died on June 7, 1943.
She was 48 years old. She was buried near Charles.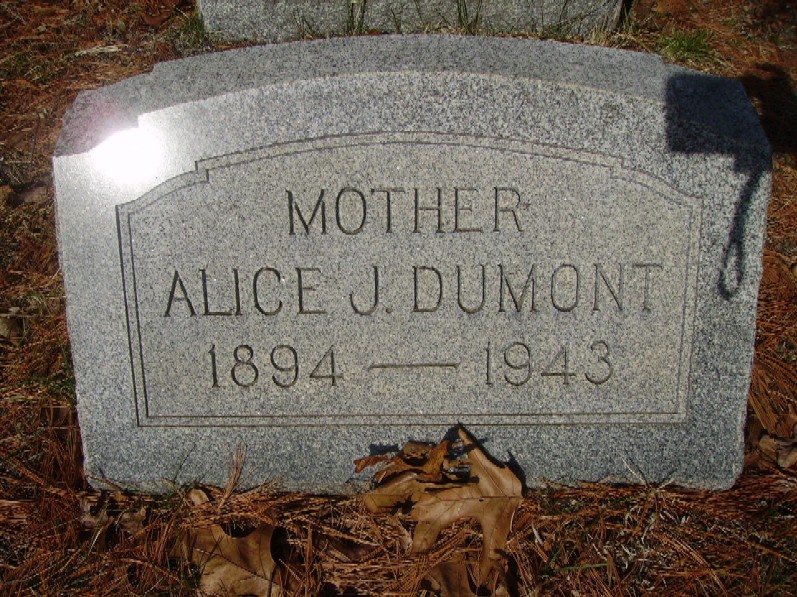 In September of 1949, Alice's daughter Florence married David Voorhees Bye.
They lived in Northfield, New Jersey, near Egg Harbor.
David died on June 8, 1997 and was buried in the family plot at Laurel Memorial Park.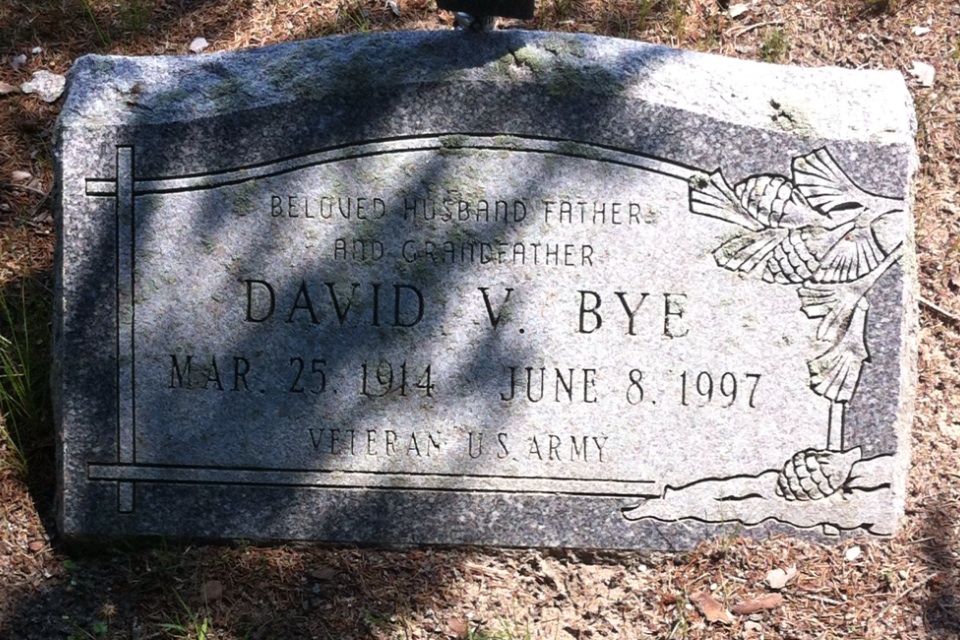 Sometime around 2005, Florence had a memorial marker placed at her home in Northfield
in honor of her brother Charles. She was only 22 years old when he died in 1939.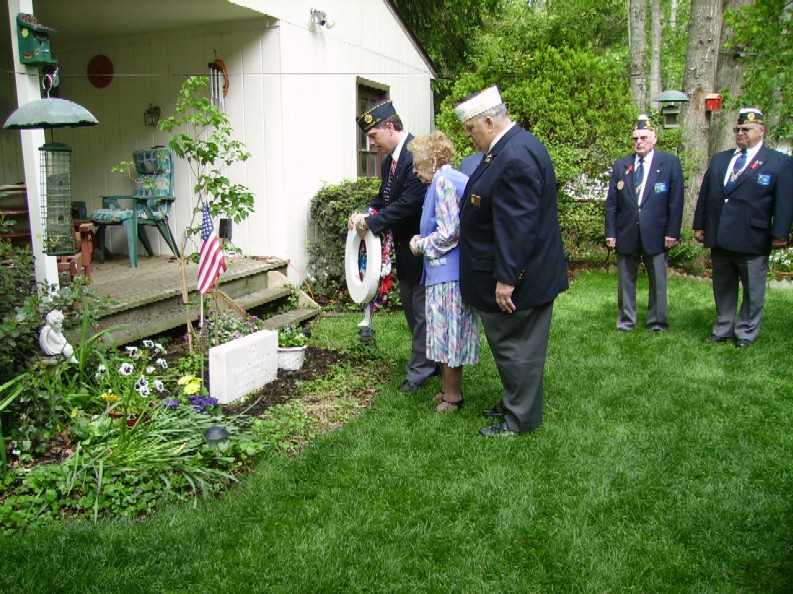 A few years later, on May 27, 2008 at the age of 91, Florence died and was buried with the rest of the family.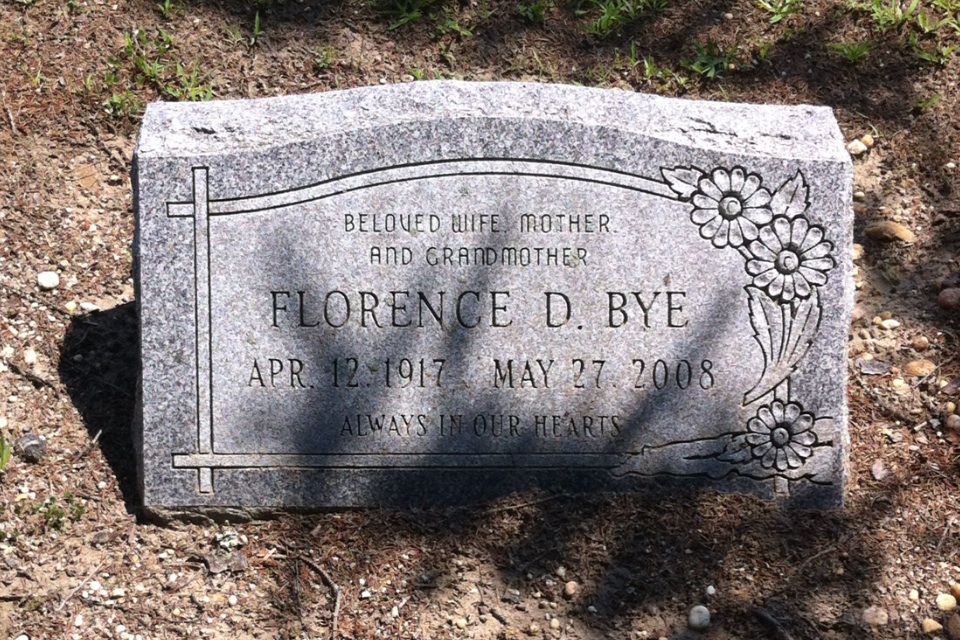 Photos taken from findagrave.com, posted by Kathleen Stadtmuller-Gad.


Back to the Top!
---

---
LYNN'S FAMILY WEBPAGE