The Hollywood Memorial Park Cemetery Grave Marker of
Margaret Zenglein Pante'

Margaret was the daughter of Margaret Bittlingmeier (1877-1948) and John A. Zenglein (1880-1947),
and the wife of Bartolo Pante' (1904-2000). Bartolo was remarried and living in Florida when he died.
He is buried at Sea Pines Memorial Gardens in Edgewater, Florida.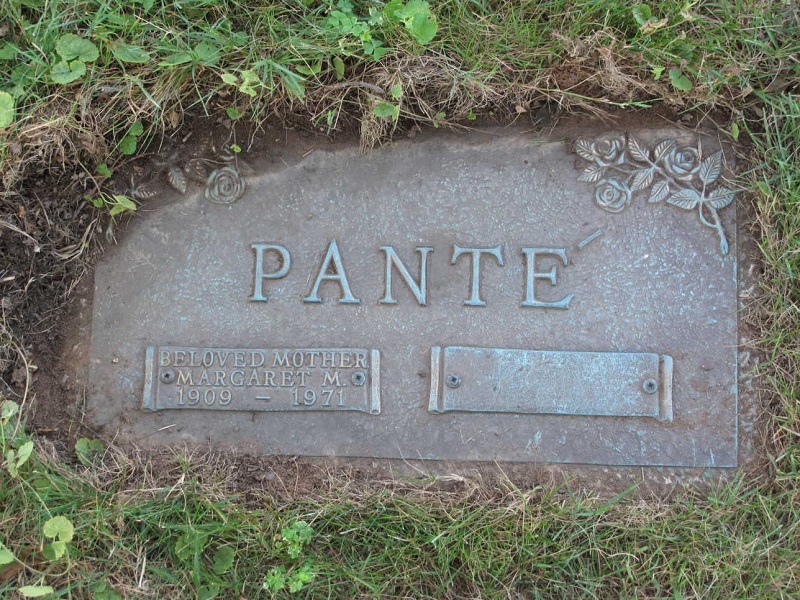 Photo posted by rusyn13 on Ancestry.com

---

---
LYNN'S FAMILY WEBPAGE