William H. Bittlingmeier, William L. Bechtold, and Louis Bechtold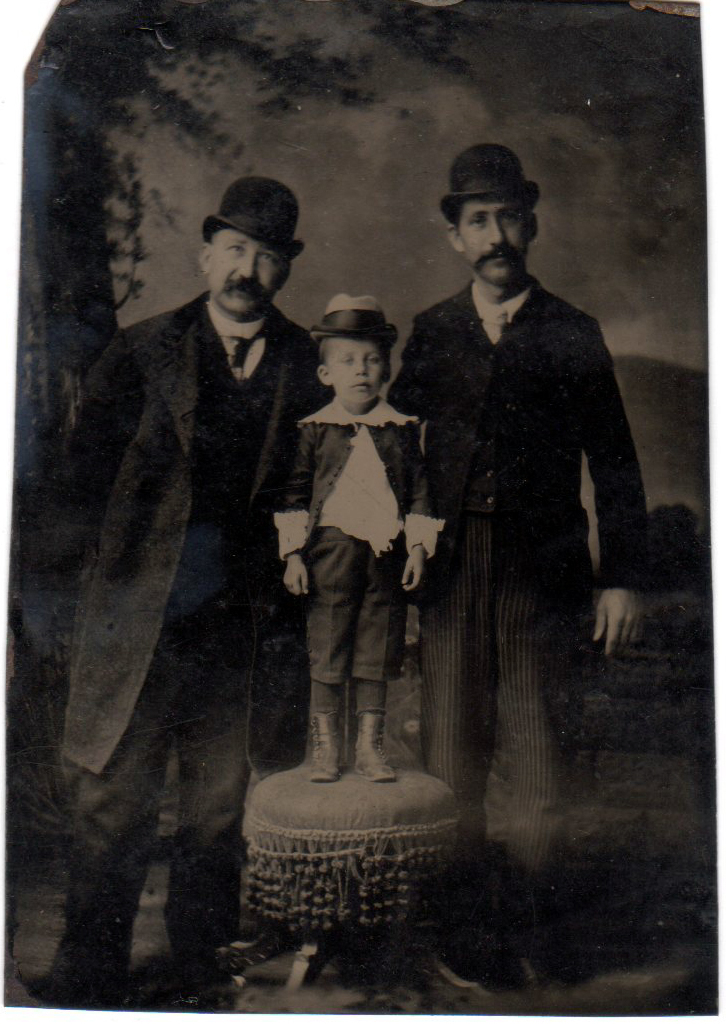 We are dating this photo to around 1893 when little William Bechtold was about three years old. That means his father, Louis Bechtold, on the right, was 25, and William Bittlingmeier, on the left, was 37.

Below is the envelope that the photo was kept in all those years.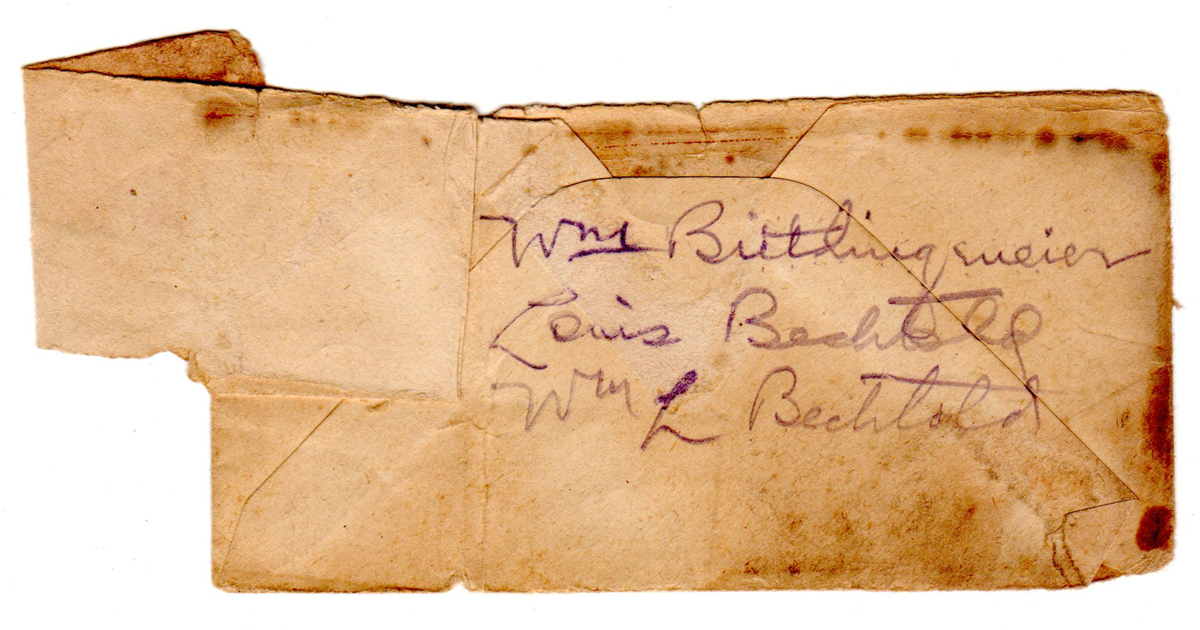 Back to the Top!
---
Copyright &copy 2008 Lynn M. Lanzaro. All rights reserved.
---
LYNN'S FAMILY WEBPAGE