Bogner Family
circa 1945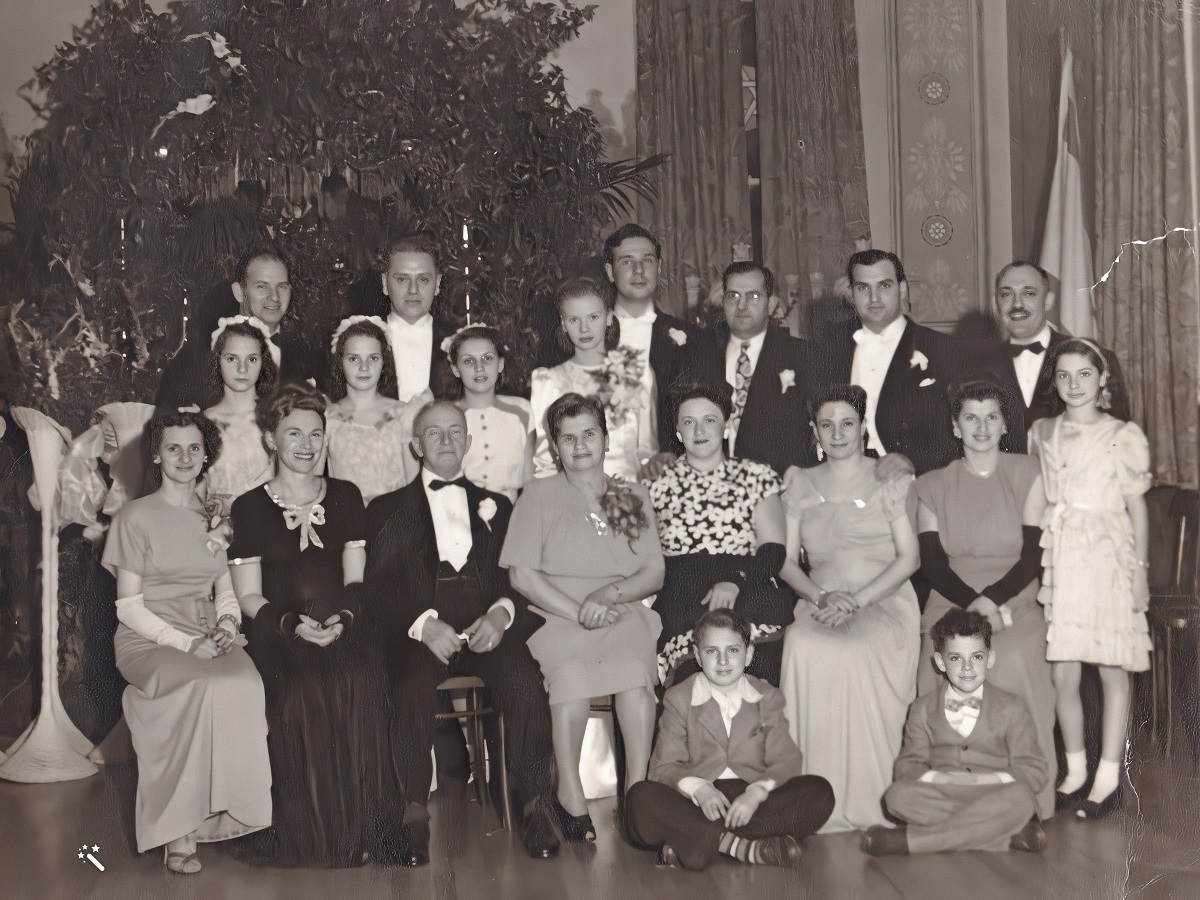 The occasion is the marriage of June McMenamin, daughter of Madeline Bogner and Paul McMenamin, to Al Finkel.

Front row: Madeline Bogner McMenamin, Frances Bogner, Max Bogner, Adele Zeif Bogner, Margaret Bittlingmeier Bogner, Rita Kesselhaut Bogner, Julia Bogner Kesselhaut, and Gail Kesselhaut.

Center row: Twins, Joanne & Jocelyn McMenamin, Jackie Bogner, and the bride, June McMenamin.

Men in back row: William Bogner, Paul McMenamin, June's husband Al, Jack Bogner, Henry Bogner, and Harry Kesselhaut.

2 boys in front: Ronnie Bogner and Alan Kesselhaut.










---

---
LYNN'S FAMILY WEBPAGE