Adele Bogner's Application for Social Security

Adele Seif was born in Hungary on December 16, 1877. She was the daughter of Jacob Seif and Mollie Adler. Sometime around 1898, Adele married Max Bogner in Hungary. Around 1900, they made their way to America and raised five children.

Adele applied for Social Security on June 6, 1972, when she was 94 years old. This was just five months before her death on November 12, 1972. Note the discrepancy between the typed date of birth and the hand-written one.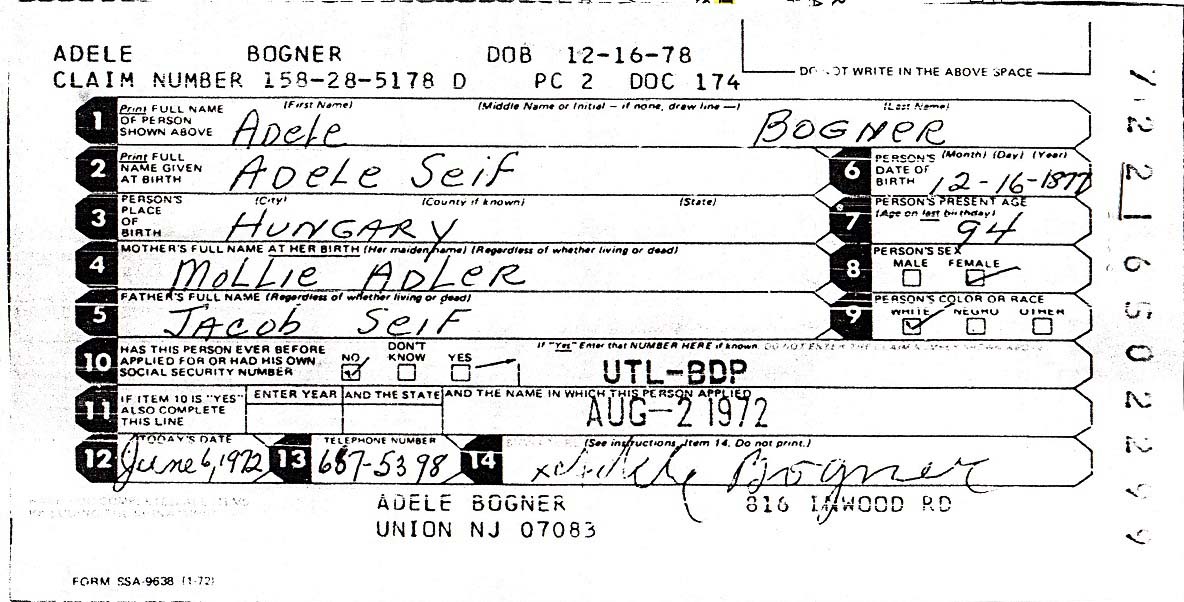 ---

---
LYNN'S FAMILY WEBPAGE