Catharine Horn Bauer Death Certificate

Catharine Horn was born October 1832 in Hesse Dormstadt, Germany. She was the wife of Christian Bauer (1835-1897). They were the parents of Otto Bauer (1861-1916), Anna Bauer (1862- ), Frank Bauer (1863-1894), Edward Bauer (1865- ), George Bauer (1867- ), and Christian Bauer (1871-1873).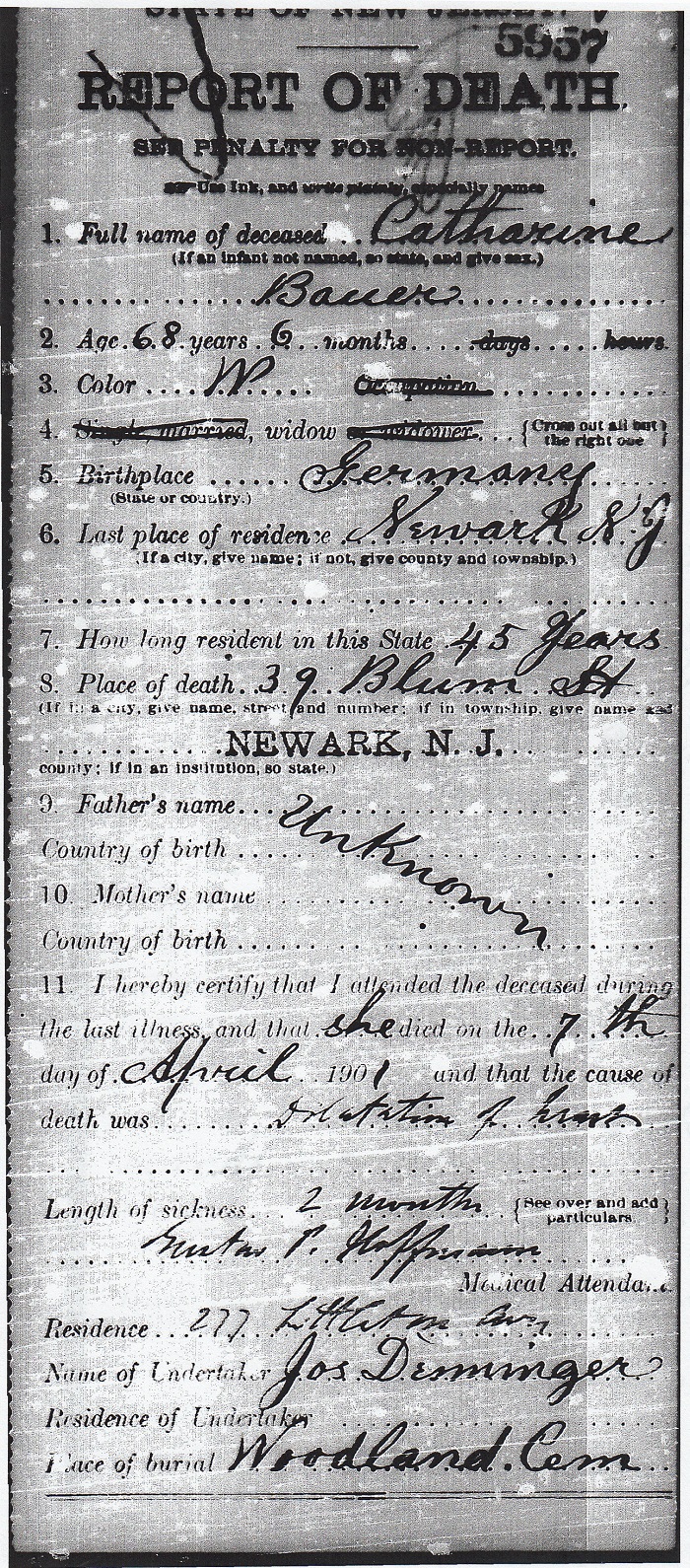 Name: Catharine Bauer

Age: 68 years, 6 months

Color: White

Marital status: Widow

Birthplace: Germany

Last residence: Newark, NJ

How long a resident in the state: 45 years 

Place of Death: 39 Blum Street, Newark, NJ

Date of Death: April 7, 1901

Cause of Death: Dilatation of Heart

Length of Sickness: 2 months

Place of Burial: Woodland Cemetery


Back to the Top!
---

---
LYNN'S FAMILY WEBPAGE