U.S. Social Security Applications and Claims Index, 1936-2007

Carl was born Otto Carl Bechtold in Newark on May 26, 1915. He was the son of Edward Bechtold (1872- ) and Martha Engelhardt (1874- ).
At some point, he changed his name from Otto Carl to Carl Otto. He married Dorothy Haight in 1938.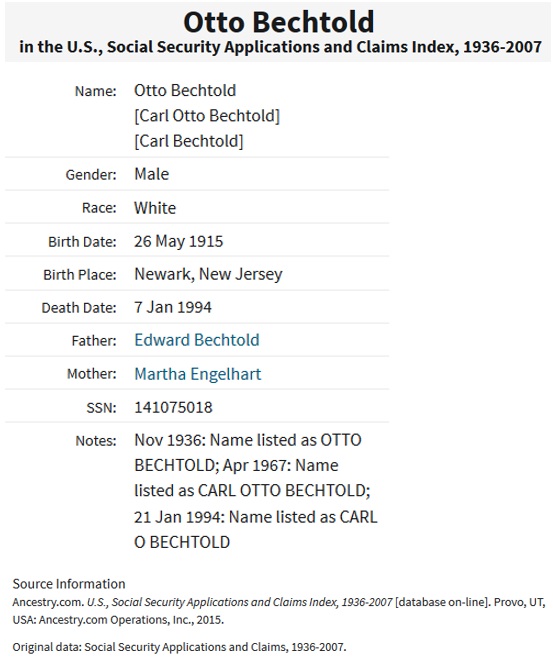 ---

---
LYNN'S FAMILY WEBPAGE