Joseph E. Hendricks and Madeline M. Bogner McMenamin Marriage Index
Madeline was born October 9, 1904 in Sag Harbor, New York, the daughter of Max Bogner (1875-1960) and Adele Zeif (1877-1972).
Joe was born November 18, 1903 in Paterson, NJ. His parents were Joseph P. Hendricks (1881-1938) and Maude Randall (1884- ).
Joe was Madeline's 2nd husband. He died December 26, 1972 at the age of 69.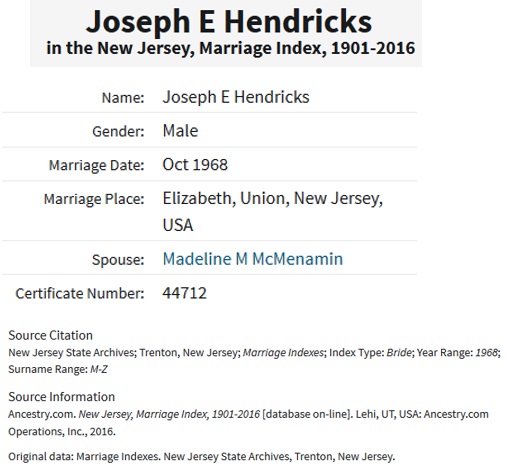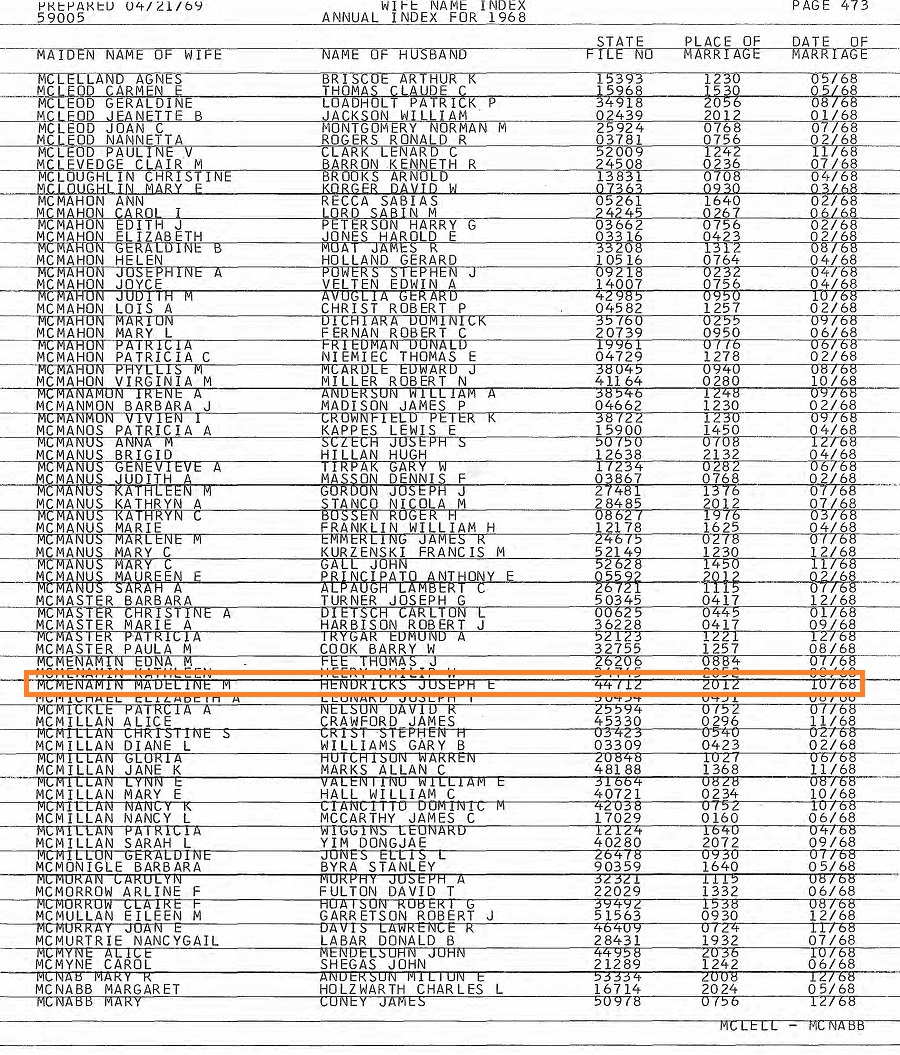 ---

---
LYNN'S FAMILY WEBPAGE