Kenneth C. Greuter Death Index

Kenneth was the son of Charles and Beatrice Greuter, and the brother of Shirley and Leroy Greuter.

His wife was Linda R. Lengle Greuter.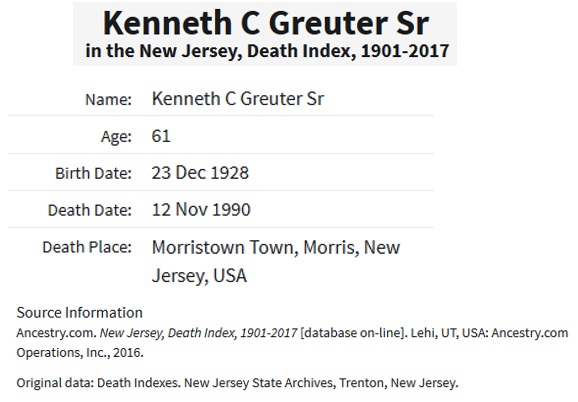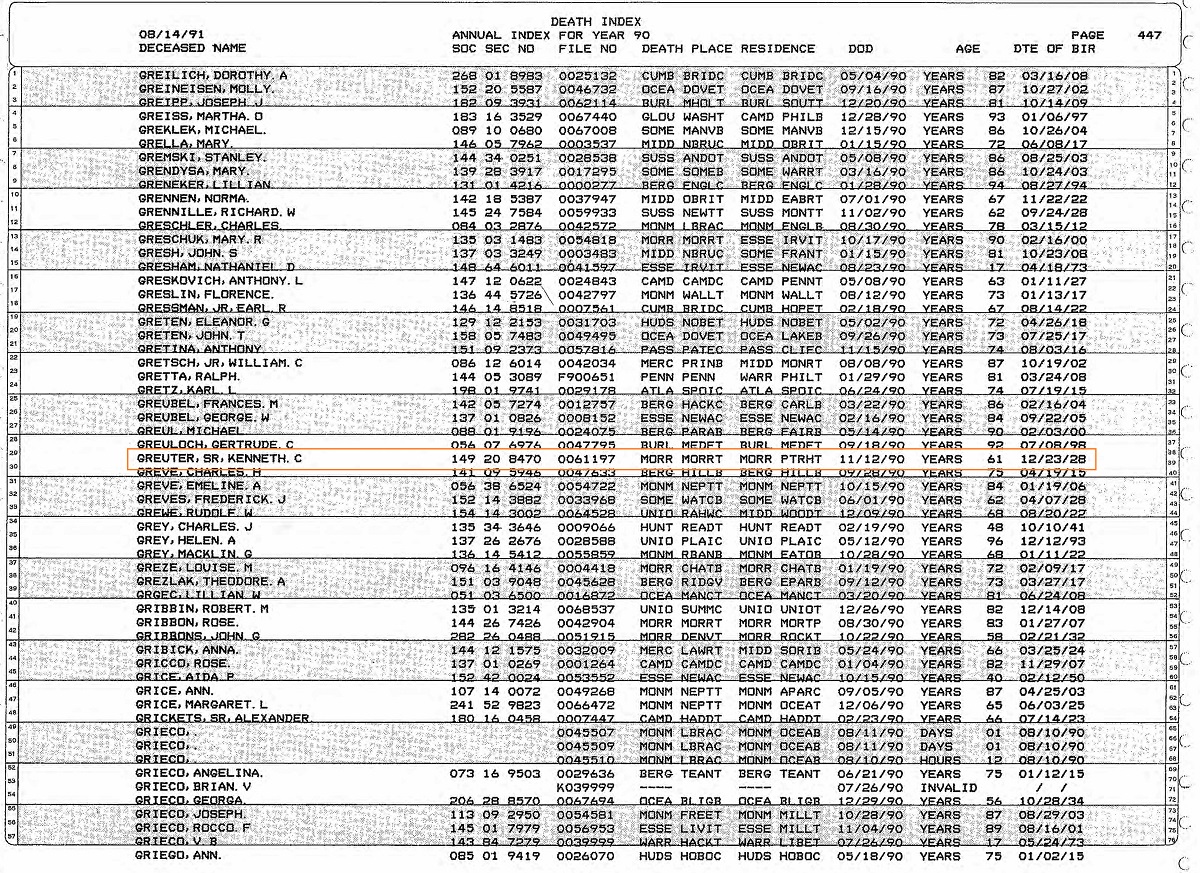 Kenneth was born in Newark on December 23, 1928. He lived in West Orange for 25 years, then moved to Parsippany, New Jersey in 1976. He was a senior service technician at Monroe Systems for Business in New York City, working there for 44 years. He was 5' 11" tall and weighed 150 pounds. He had blue eyes and blonde hair. He married Elynore "Linda" R. Lengle in 1950. They had five sons. He was 61 years old when he died on November 15, 1990. He was buried at Rosedale Cemetery in Linden, New Jersey.












---

---
LYNN'S FAMILY WEBPAGE