Katherine (Van Driel) Bauer Death Certificate
Katherine was the wife of George F. Bauer (1886-1974). George and Katherine were the parents of Katherine Bauer Gorhan (1910- ), Anna Bauer Hatch (1915-2003), and Leona Bauer Morano (1917-2004).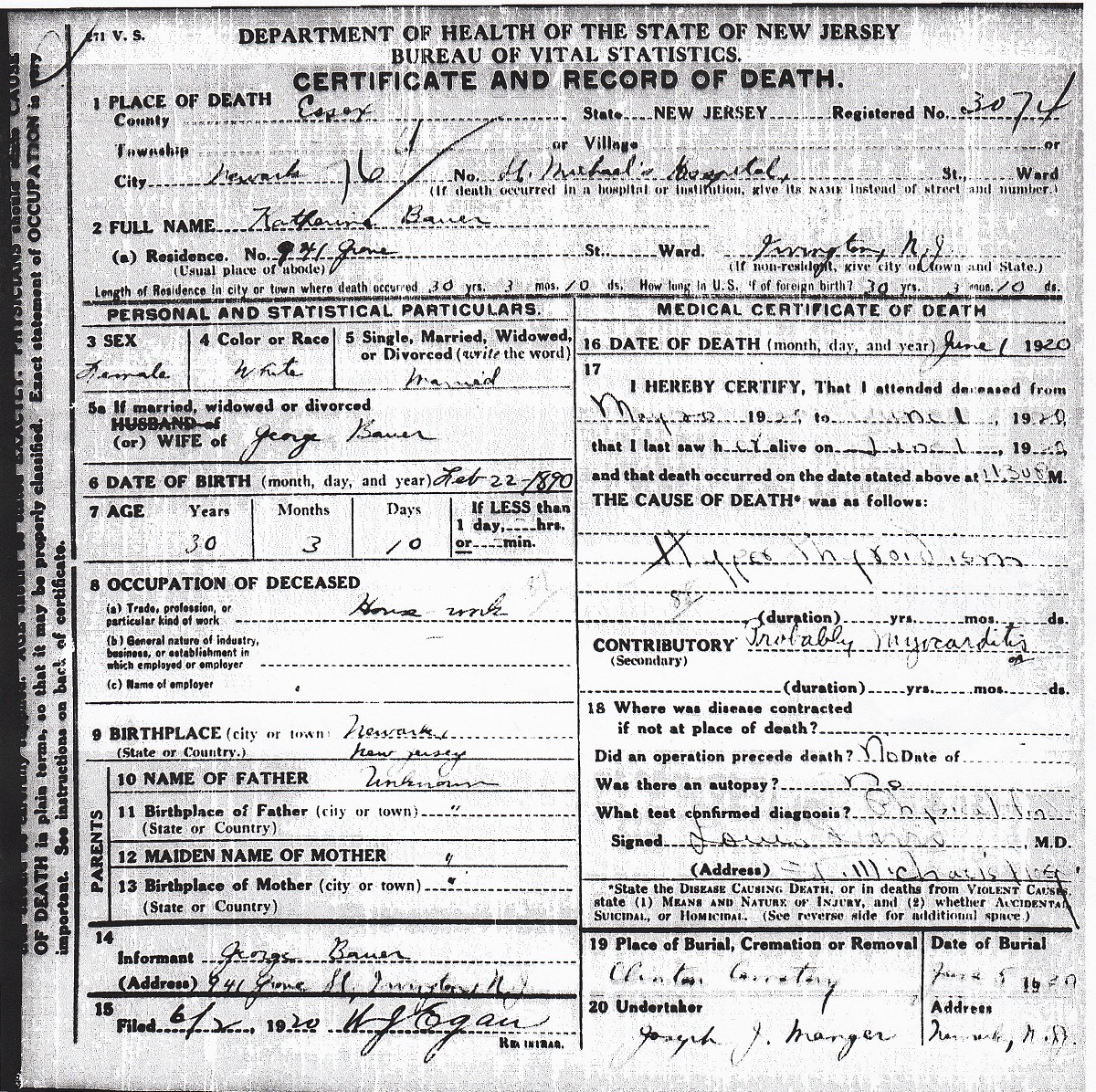 Death Date: June 1, 1920

Death Location: St Michael's Hospital, Newark, NJ

Age: 30 years, 3 months, 10 days

Occupation: House Work

Date of Birth: February 22, 1890

Birthplace: Newark, NJ

Last Residence: 941 Grove Street, Irvington, NJ

Parents: Unknown

Cause of Death: Hyperthyroidism

Place of Burial: Clinton Cemetery



Back to the Top!
---

---
LYNN'S FAMILY WEBPAGE