Louis Bittlingmeier Birth Certificate

Louis Bittlingmeier was born on February 12, 1882 but was not given a name until later, probably at his christening. He was the son of Louis Bittlingmeier (1844-1899) and Katharina Schuhmann (1856- ). Little Louis died 8 months later from Eclampsia, a disorder that usually occurs at birth.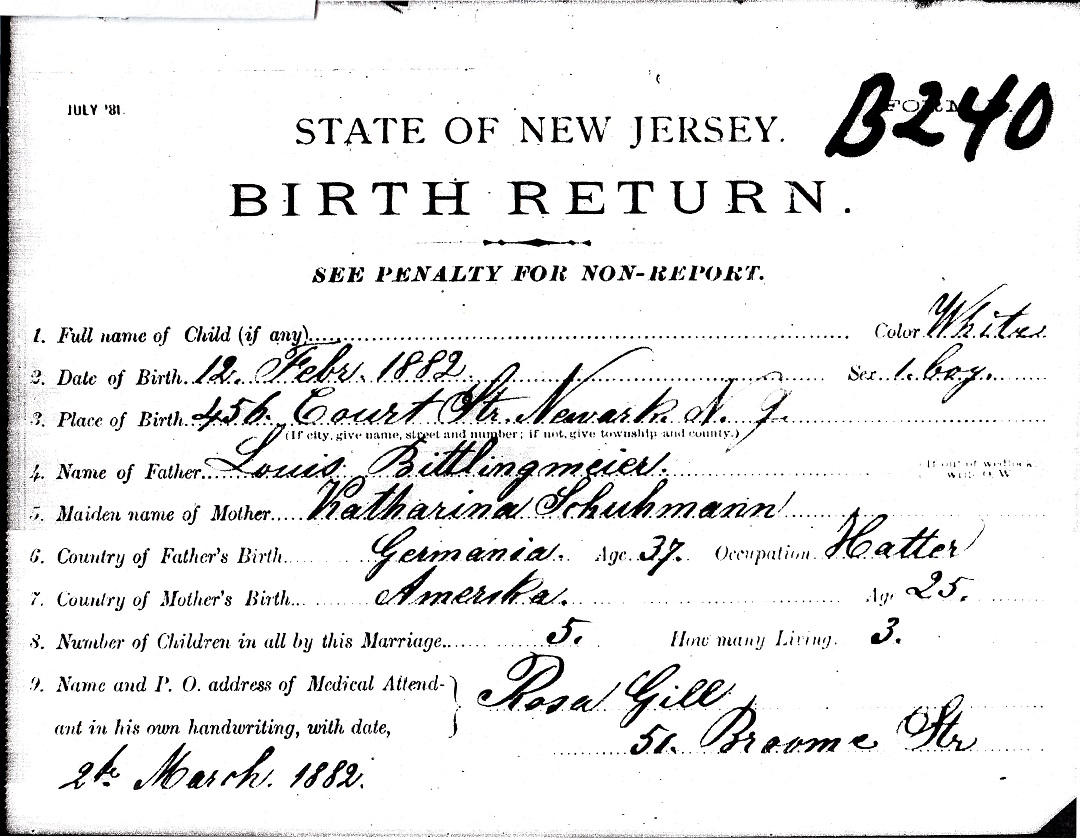 Name:  

Color: White

Date of Birth: February 12, 1882

Sex: Boy

Place of Birth: 456 Court Street, Newark, NJ

Name of Father: Louis Bittlingmeier

Maiden Name of Mother: Katharina Schuhmann

Country of Father's Birth: Germania; Age: 37; Occupation: Hatter

Country of Mother's Birth: Amerika; Age: 25

Number of Children in all by this Marriage: 5; How many living: 3



Back to the Top!
---

---
LYNN'S FAMILY WEBPAGE