Louise Bauer Death Certificate
Louise was the daughter of Otto Bauer, Sr. (1861-1916) and Emma Kraus (1863-1889).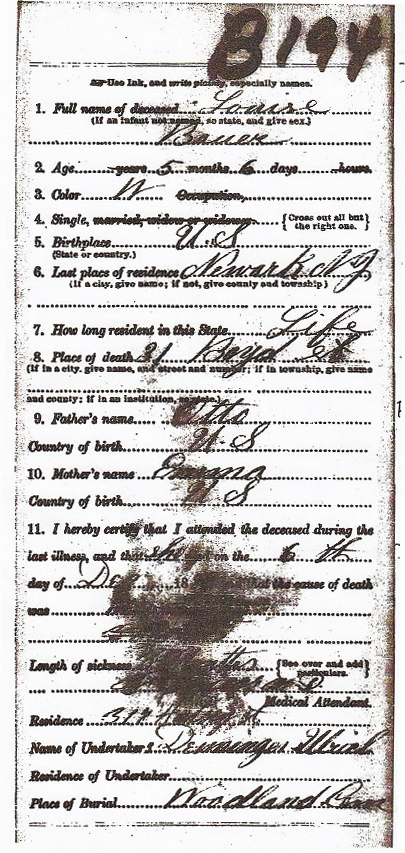 Death Date: December 6, 1889

Death Location: 31 Boyd Street, Newark, NJ

Age: 5 months, 6 days

Birthplace: U.S.

Parents: Otto and Emma

Cause of Death: ??????

Place of Burial: Woodland Cemetery



Back to the Top!
---

---
LYNN'S FAMILY WEBPAGE