Social Security Death Index

Louisa Bittlingmeier Dumont
Louisa was born in Newark, New Jersey on April 4, 1870.
She was the daughter of Louisa Bittlingmeier (1846-1890) and Jacob Bechtold (1836-1887).
Louisa married Charles Dumont on the Fourth of July 1893. They had three children.
She was 96 years old when she died in November of 1966.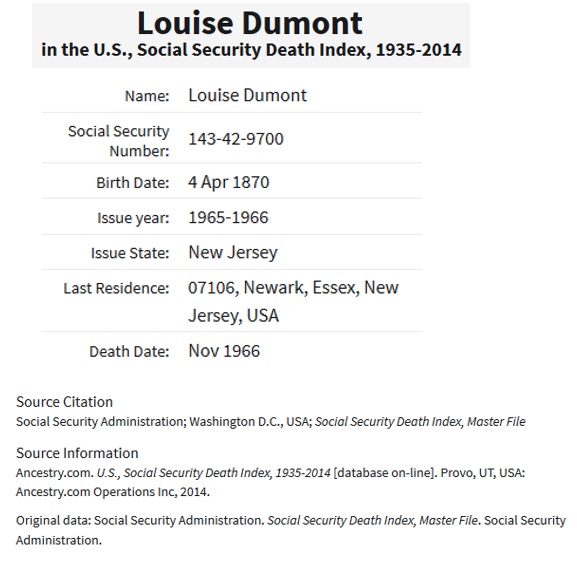 ---

---
LYNN'S FAMILY WEBPAGE