Louis Bittlingmeier Death Certificate

Louis was born February 12, 1882. He was the son of Louis Bittlingmeier (1844-1899) and Katharina Schuhmann (1856- ). Baby Louis lived for only 8 months.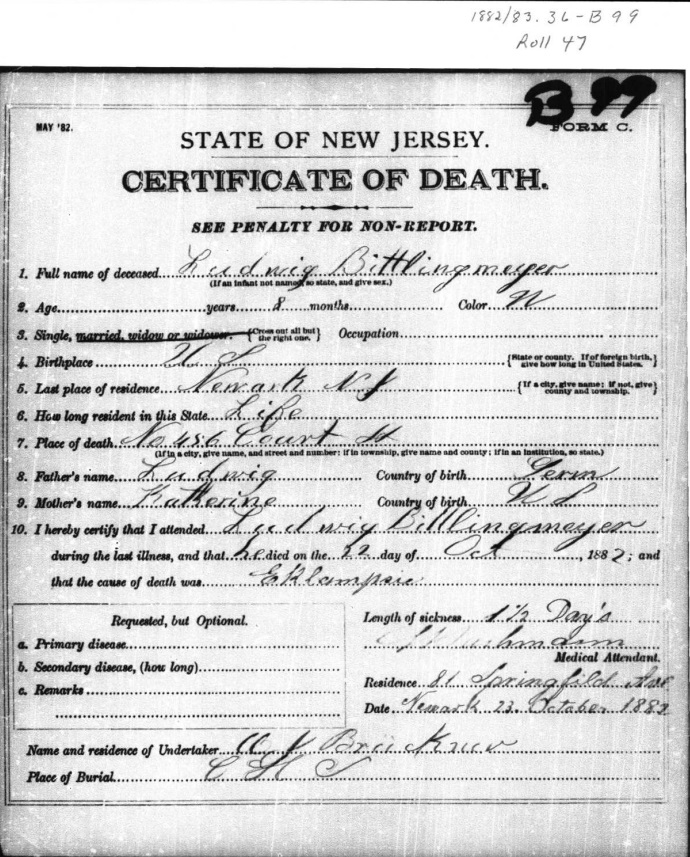 Name: Ludwig Bittlingmeyer

Age: 8 months

Birthplace: N J (?)

Last residence: Newark, NJ

Place of Death: 454 Court Street, Newark, NJ 

Father: Ludwig - Germany

Mother: Katherine - U.S.

Date of Death: October 22, 1882

Cause of Death: Eklampsia

Place of Burial: C.H.S. (Holy Sepulchre Cemetery), Newark, NJ


Back to the Top!
---

---
LYNN'S FAMILY WEBPAGE