Louis Bittlingmeier and Katharina Schuhmann Marriage Record

Louis was born January 24, 1844 in Hasselbach, Baden, Germany, the son of Christoph Ludwig Bittlingmeier (1808-1876) and Margaretha Gauss (1807-1867). Katharina was born in December of 1856, in Fremont, New York. Her parents were Anton Schuhmann (1818- ) and Josepha Hirschel (1820- ).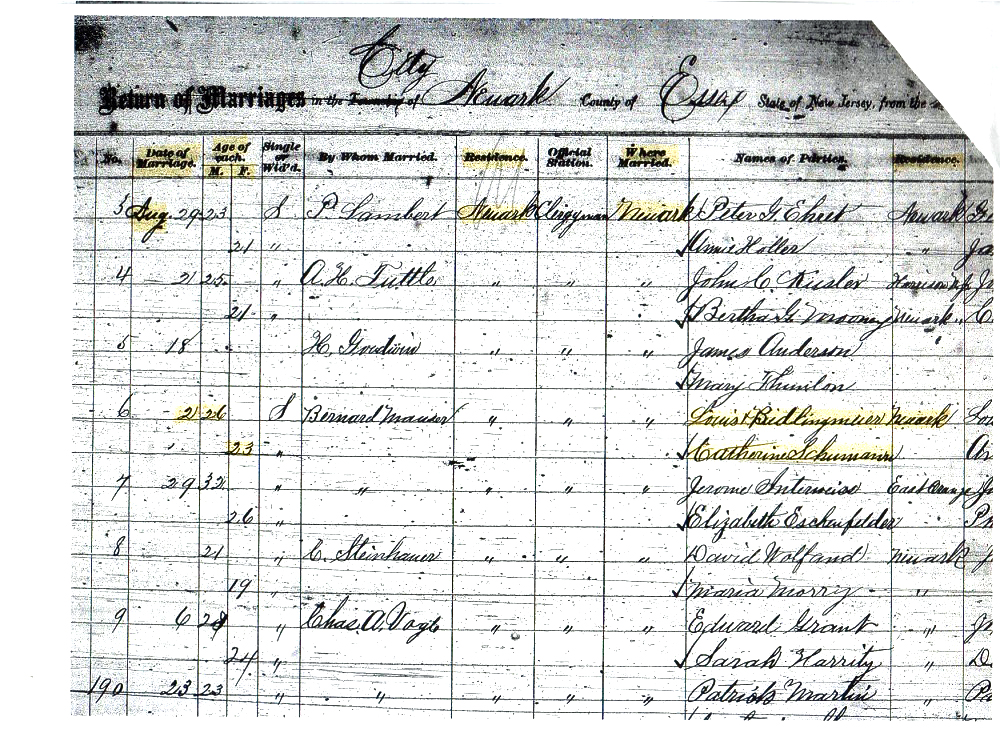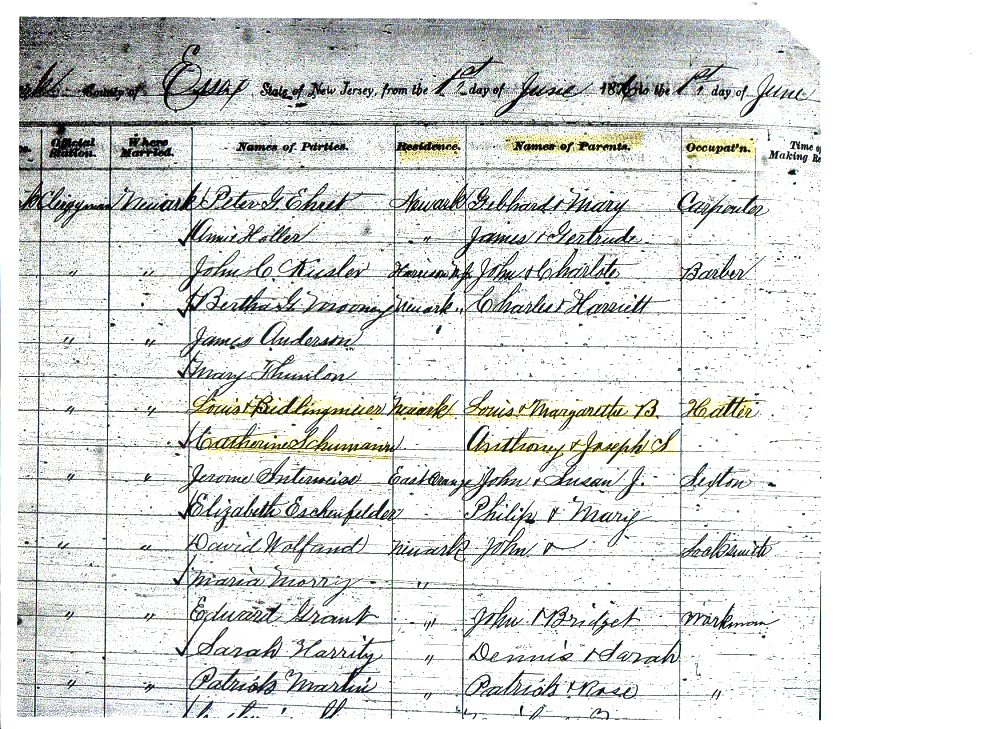 Marriage Date: August 21, 1876

Marriage Location: Newark, NJ

Groom: Louis Bidlingmeier; age 26; occupation: Hatter

Groom's Residence: Newark, NJ 

Groom's Parents: Louis and Margaretha B(ittlingmeier)

Bride: Catherine Schuhmann; age 23

Bride's Residence: Newark, NJ 

Bride's Parents: Anthony and Joseph(a) S(chumann)



Back to the Top!
---

---
LYNN'S FAMILY WEBPAGE