Leroy E. Greuter Death Index

Leroy was the son of Charles and Beatrice Greuter, and the brother of Shirley and Kenneth Greuter.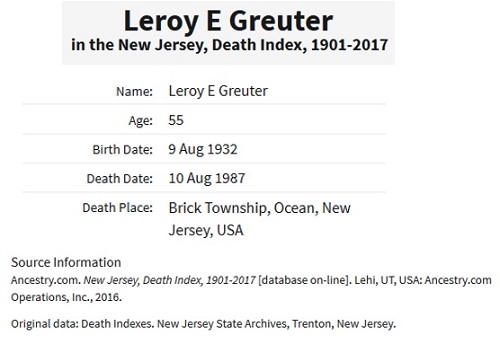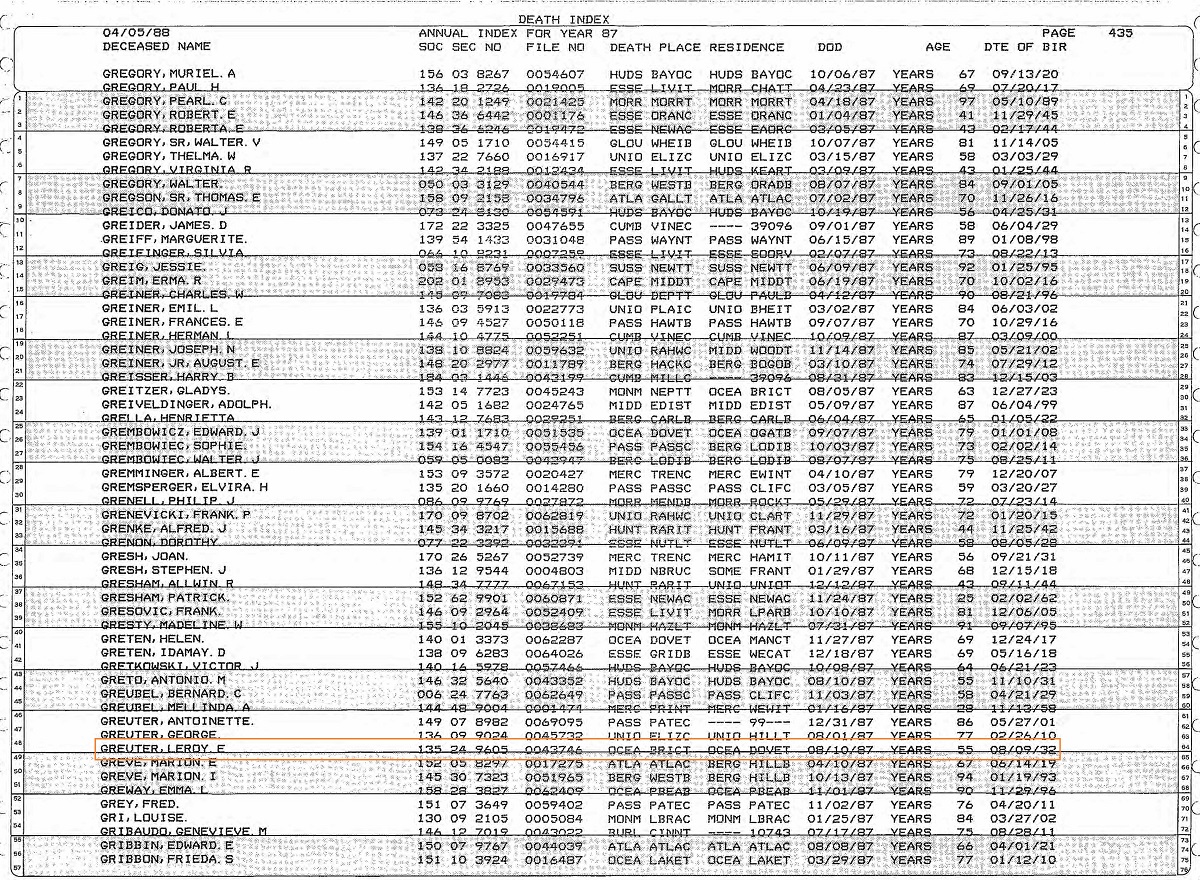 Leroy was an assistant manager with Blue Cross & Blue Shield of New Jersey in Newark, where he worked for 35 years, from 1952 to 1987. He was a Master Mason and very active with various functions of the Freemasons. He was a master of the Nutley Free & Accepted Masons Lodge 25, a patron of the Bloomfield Chapter 76 Order of the Eastern Star, and a member of the Tall Cedars of Lebanon. He moved to Toms River in 1963, continuing to work at BC/BS in Newark. Leroy died August 10, 1987, in Brick Hospital, one day after his 55th birthday. He is buried with his parents at Hollywood Memorial Park.











---

---
LYNN'S FAMILY WEBPAGE