Max Bogner's Application for Social Security

Max was born in Austria-Hungary on November 9, 1875, the son of William Bogner and Julia teisch. Sometime around 1898, Max married Adele Seif, in Hungary. Around 1900, they made their way to America and raised five children.

Max applied for Social Security on December 10, 1954, when she was 79 years old. The application shows his date of birth as November 9, while the only other document that I have, his World War I Draft Registration Card, shows his birth date as November 19.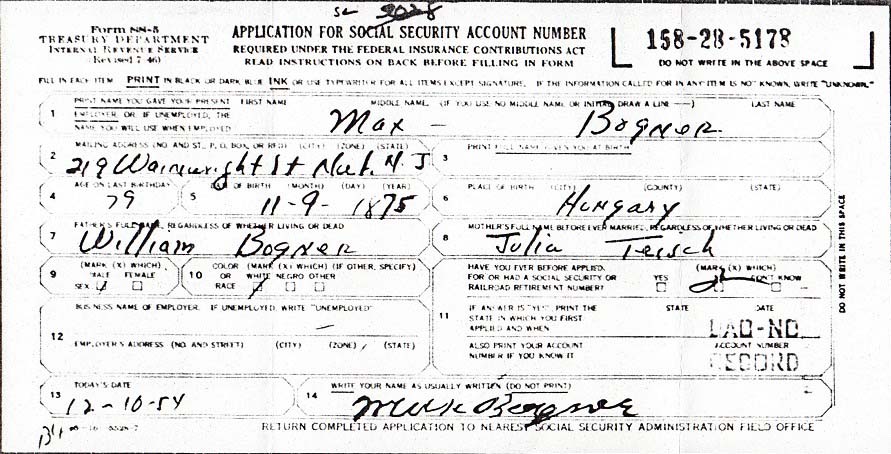 ---

---
LYNN'S FAMILY WEBPAGE