Margaret Greuter Bauer Death Certificate

Margaret was the daughter of Felix Greuter (1838-1892) and Margaret Surbeck (1843-1919) and the wife of Frank Bauer (1863-1894). Frank and Margaret were the parents of George F. Bauer (1886-1974), Anna Bauer Bittlingmeier (1888-1963), Frank Bauer (1891-1894) and Mamie Bauer Klaiber (1894-1980).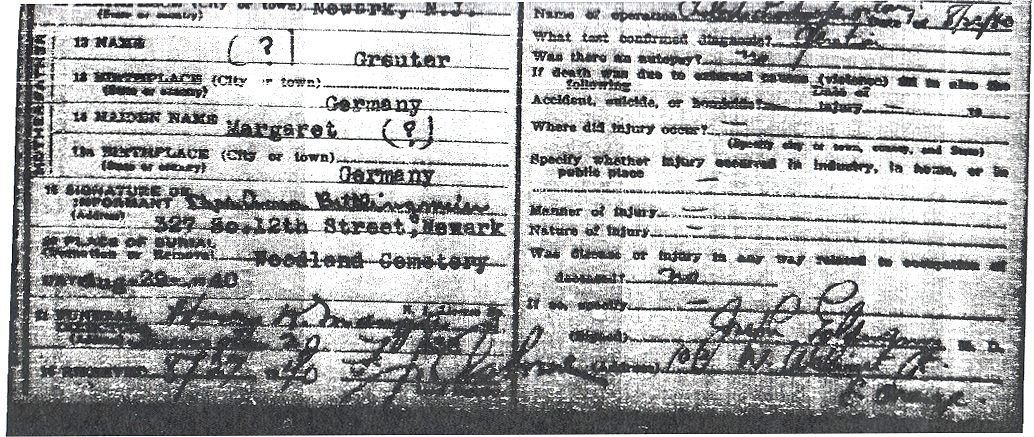 Death Date: August 26, 1940

Death Location: East Orange General Hospital, East Orange, NJ

Age: 72 years, 4 months, 11 days

Occupation: At Home

Date of Birth: April 5, 1868

Birthplace: Newark, New Jersey

Parents: ? Greuter and Margaret ?

Cause of Death: Carcinomatosis

Last Residence: 327 South 12th Street, Newark, NJ

Informant: Anna Bittlingmeier

Place of Burial: Woodland Cemetery


Back to the Top!
---

---
LYNN'S FAMILY WEBPAGE