Mary Bevensee Birth Certificate

Mary Bevensee, born June 15, 1900, was the daughter of Otto Heinrich Bevensee (1862-1943) and Anna Greuter (1876-1958). Little Mary died 6 months later from bronchitis. That's two babies in a row that died.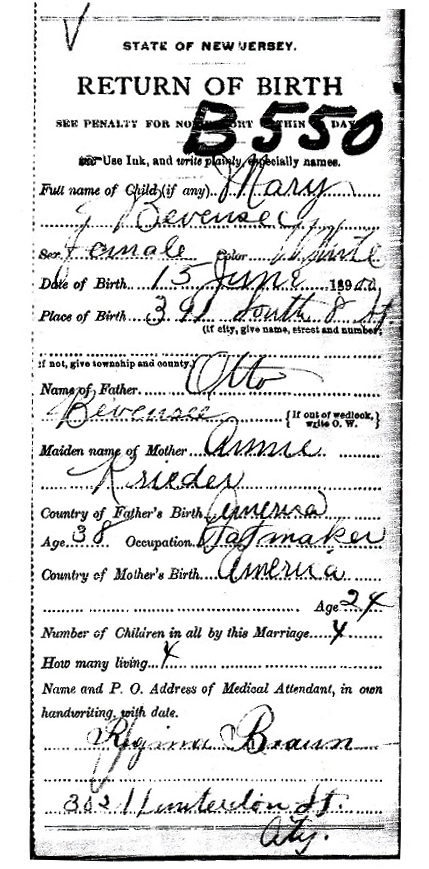 Name: Mary Bevensee

Color: White

Date of Birth: June 15, 1900

Sex: Female

Place of Birth: 391 South 8th Street, (Newark, NJ)

Name of Father: Otto Bevensee

Maiden Name of Mother: Annie Krieder

Country of Father's Birth: America; Age: 38; Occupation: Hatmaker

Country of Mother's Birth: America; Age: 24

Number of Children in all by this Marriage: 4; How many living: 4



Back to the Top!
---

---
LYNN'S FAMILY WEBPAGE