Otto Bauer Death Certificate

Otto was the son of Christian Bauer (1835-1897) and Catherine Horn (1832-1901), and the husband of Emma Kraus (1863-1889). Otto and Emma were the parents of Edward Bauer (1882-1883), Lydia Bauer (1884- ), Augusta Bauer Wassmer (1885-1965), Otto Bauer, Jr. (1887-1888), and Louise Bauer (1889-1889).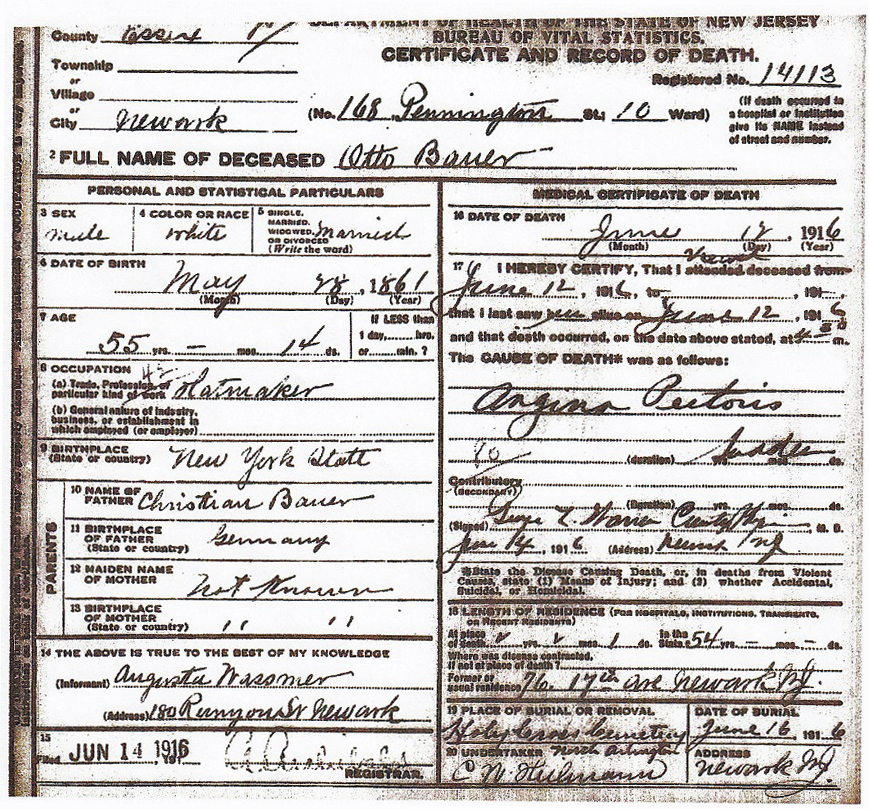 Death Date: June 12, 1916

Death Location: 168 Pennington (Street, Newark, NJ)

Age: 55 years, 14 days

Occupation: Hatmaker

Birthplace: New York State

Parents: Christian Bauer and mother unknown

Cause of Death: Angina Pectoris

Last Residence: 76 17th Avenue, Newark, NJ

Informant: Augusta Wassmer

Place of Burial: Holy Cross Cemetery


Back to the Top!
---

---
LYNN'S FAMILY WEBPAGE