Rosalee (Bernes) Bittlingmeier Death Certificate

Rosalee was born April 16, 1853 in Saxen, Germany, the wife of William H. Bittlingmeier (1856-1931).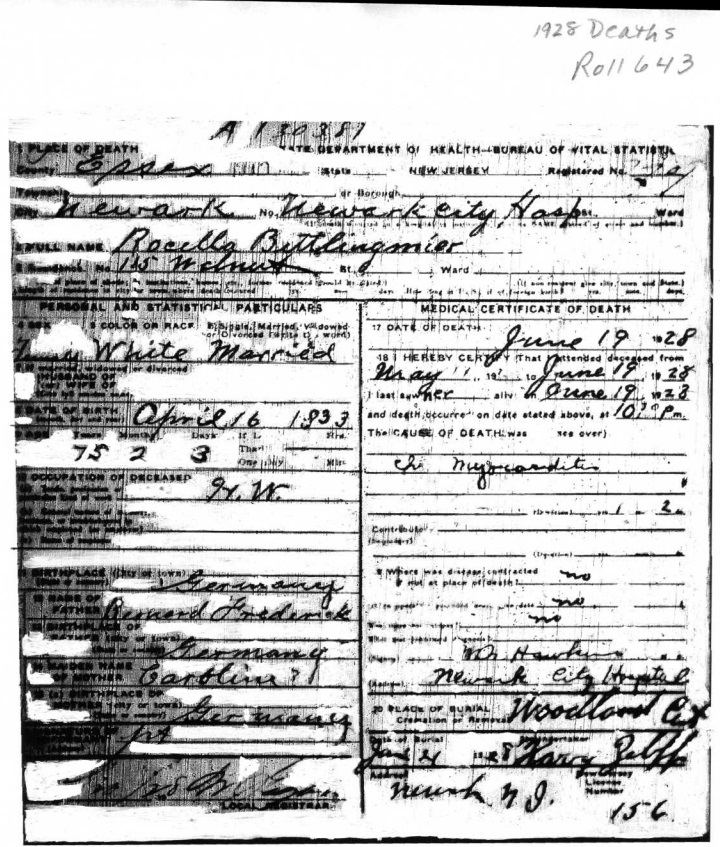 Name: Rocella Bittlingmeier

Age: 75 years, 2 months, 3 days

Date of Birth: April 16, 1853

Birthplace: Germany

Last residence: 115 Walnut Street, Newark, NJ

Place of Death: Newark, NJ

Marital Status: Married

Occupation: H. W.

Father: Bernard Frederick

Mother: Caroline ?

Date of Death: June 14, 1928

Cause of Death: Myocarditis

Informant: 

Place of Burial: Woodland Cemetery


Back to the Top!
---

---
LYNN'S FAMILY WEBPAGE