Rita Kesselhaut Birth Certificate

I'm pretty sure this is the birth certificate of Rita Kesselhaut, born August 25, 1910. She was the sister of Harry Kesselhaut who married Julia Bogner. Rita married Julia's brother, Henry Bogner.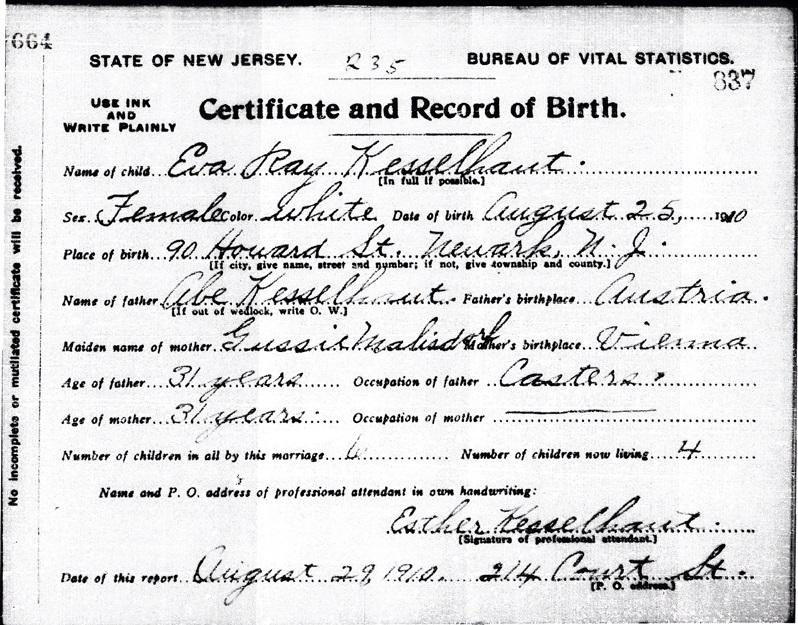 Name: Eva Ray Kesselhaut

Color: White

Date of Birth: August 25, 1910

Sex: Female

Place of Birth: 90 Howard Street, Newark, NJ

Name of Father: Abe Kesselhaut

Maiden Name of Mother: Gussie Malisdorf

Country of Father's Birth: Austria; Age: 31; Occupation: Casters(?)

Country of Mother's Birth: Vienna; Age: 31

Number of Children in all by this Marriage: 6; How many living: 4



Back to the Top!
---

---
LYNN'S FAMILY WEBPAGE