Thelma Wassmer Birth Certificate
Thelma Wassmer was born June 23, 1915. She was the daughter of Henry Wassmer (1888-1965) and Augusta Bauer (1885-1965).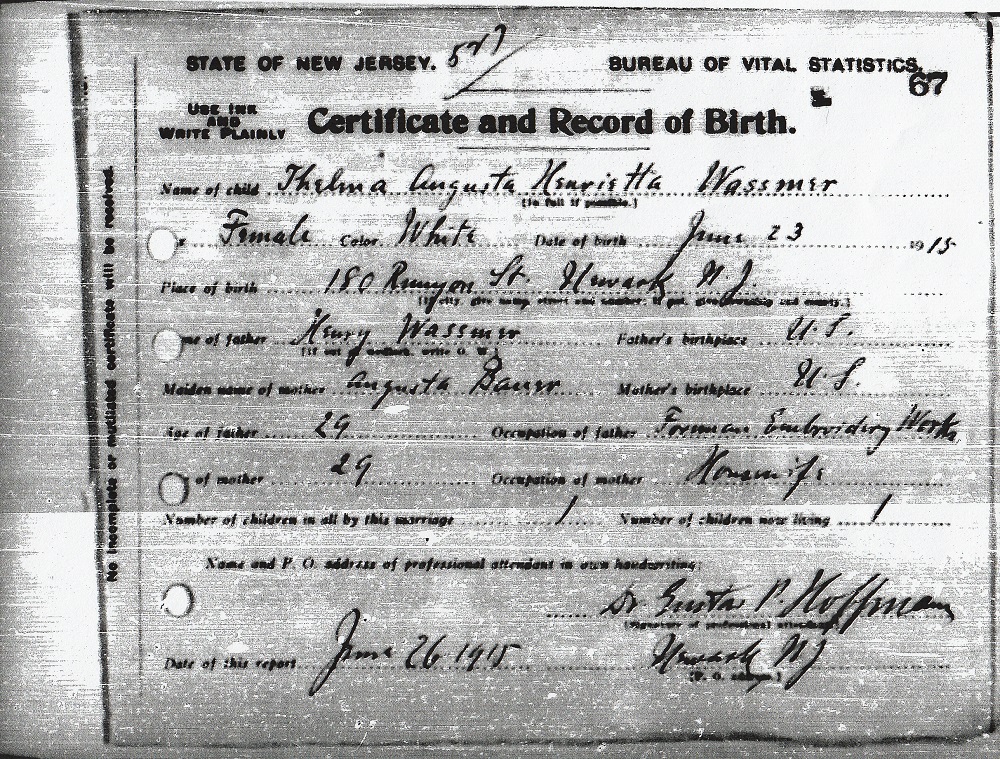 Name: Thelma Augusta Henrietta Wassmer

Color: White

Date of Birth: June 23, 1915

Sex: Female

Place of Birth: 180 Runyon Street, Newark, NJ

Name of Father: Henry Wassmer

Maiden Name of Mother: Augusta Bauer

Country of Father's Birth: U.S.; Age: 29; Occupation: Forman Embroidery Works

Country of Mother's Birth: U.S.; Age: 29

Number of Children in all by this Marriage: 1; How many living: 1



Back to the Top!
---

---
LYNN'S FAMILY WEBPAGE