Virginia Merz Marriage Indexes

Virginia was born in Newark on January 17, 1917. Her parents were Otto Merz (1894-1963) and Anna Bechtold (1895-1950).
Virginia was married several times: First to Russell Delaney (1935), then to Frank McGinn (1946) and Edward Malone (1949).
Later, she was married to someone named Stackhouse, and finally to Howard Cota.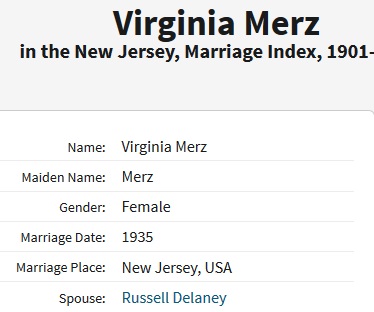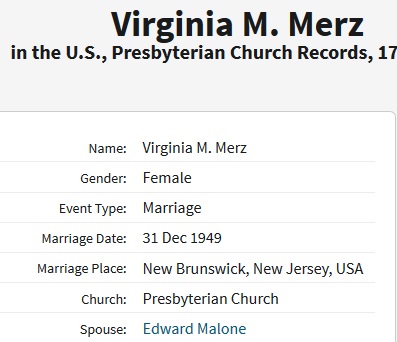 ---

---
LYNN'S FAMILY WEBPAGE