William Anderson Bittlingmeier Obituary
Billy was the first child of William H. Bittlingmeier (1916-1998) and Mildred Glowacki Bittlingmeier (1919-2006).
He was born on October 12, 1940 and died at the age of 39 on July 29, 1980.
Mildred and William divorced in 1950. Mildred, whose middle name was Bernice, married Jack Van Winkle in 1975.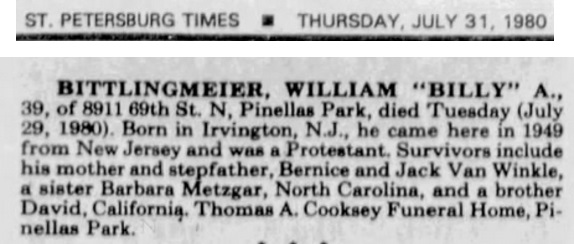 Twenty-two years earlier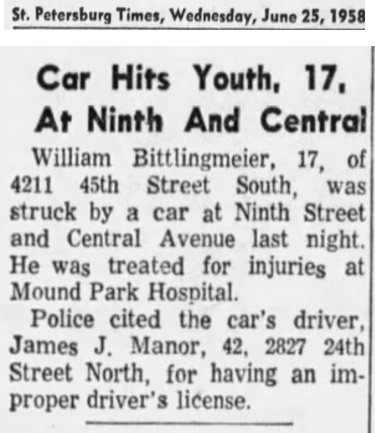 ---

---
LYNN'S FAMILY WEBPAGE