The Holy Sepulchre Cemetery Marker of
Fred and Edna Dumont

Fred was the son of Louisa Bechtold (1870-1966) and Charles Dumont (1869- ).
His wife Edna Keough was the daughter of Harvey Keough (1868-1939) and Annie Dolan (1868-1955).
Fred, Edna, Harvey and Annie are buried here with other members of the Keough family.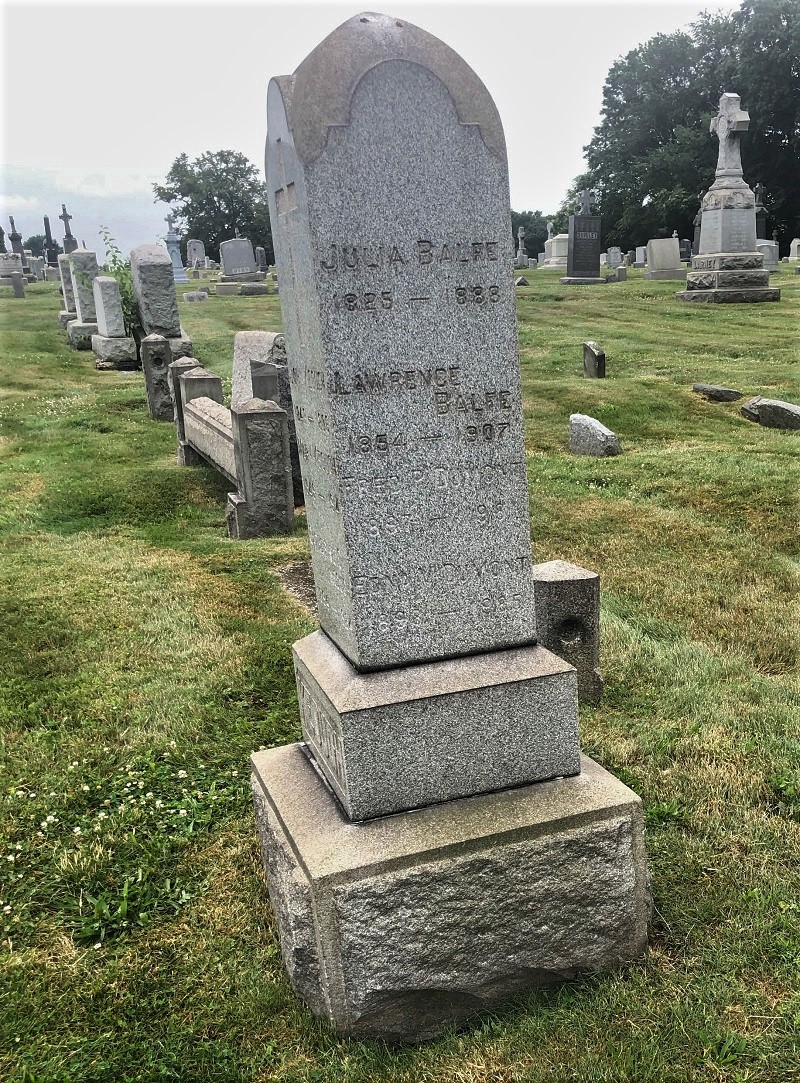 Photos from findagrave.com, added by americanoriginsllc and Marilyn Sliva

Plot: Section E, Lot 180, Grave 4 1A


---

---
LYNN'S FAMILY WEBPAGE