The Woodland Cemetery Headstone of
Jacob Bechtold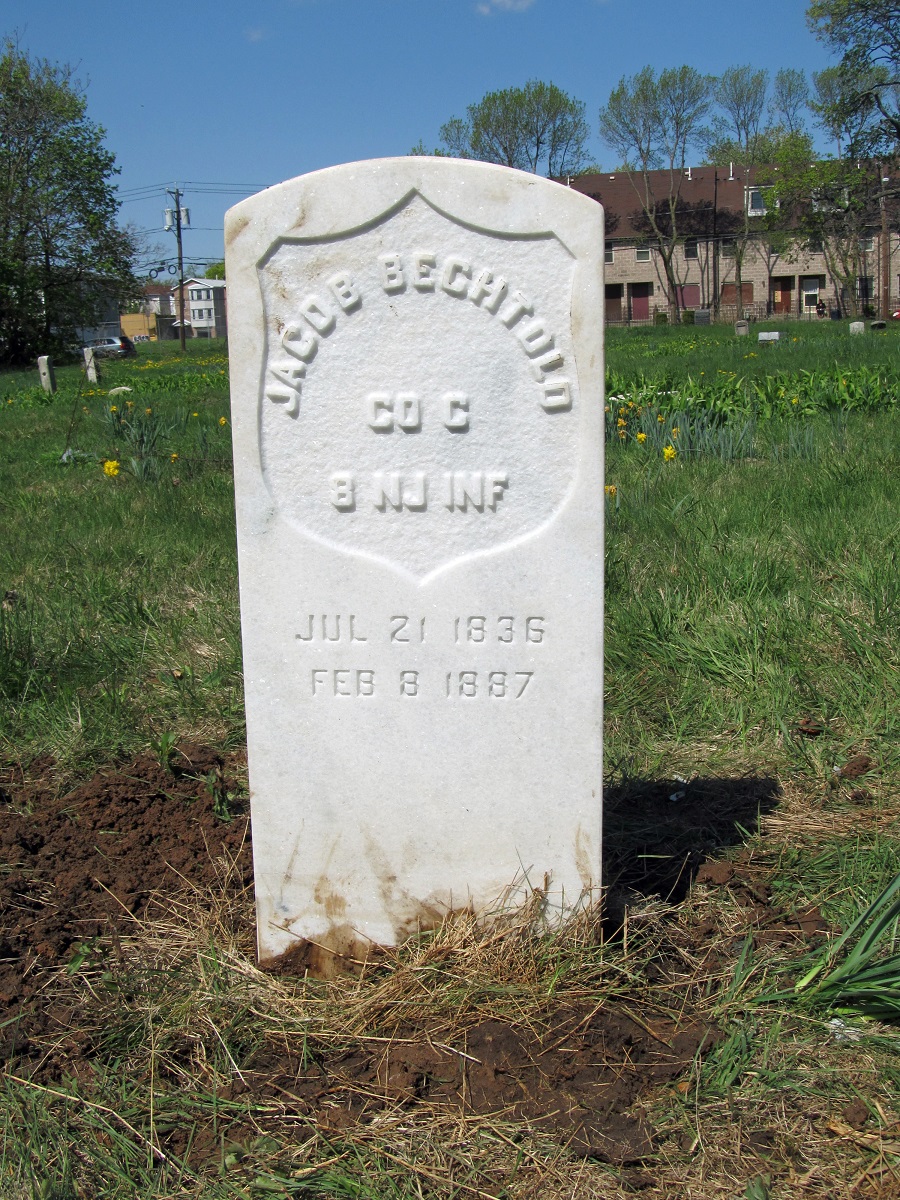 Photo taken May 3, 2014
Courtesy Ed Wolf

Plot: Section 11, Row 28, Grave 21



Jacob was born July 21, 1836 in Schleitheim, Canton Schaffhausen, Switzerland. He was the son of John and Barbara Bechtold. Jacob was the husband of Louisa Bittlingmeier (1846-1890). Jacob and Louisa were the parents of John H. Bechtold (1866-1938), Louis Bechtold (1867-1895), Louisa Bechtold Dumont (1870-1966), and Edward Bechtold (1872- ).







---

---
LYNN'S FAMILY WEBPAGE