The Ferncliff Cemetery Grave Location of
Jessica and Daniel Carey

Jessica "Jessie" Bechtold was born in Yonkers, New York on August 13, 1893, the daughter of Louis and Lena (Henn) Bechtold. She married Daniel Carey in 1923. When Daniel died in August of 1972, he was buried at Ferncliff Cemetery. Jessie lived for many years afterward before dying at the age of 97 on December 23, 1990. She was cremated and her ashes placed with Daniel.


Their grave is located in the Saint Paul section of the cemetery in plot 163B.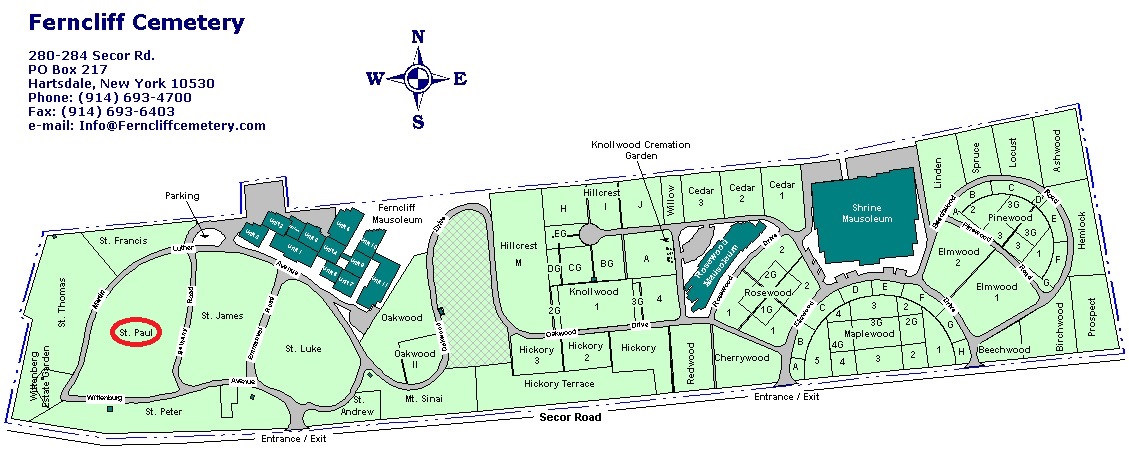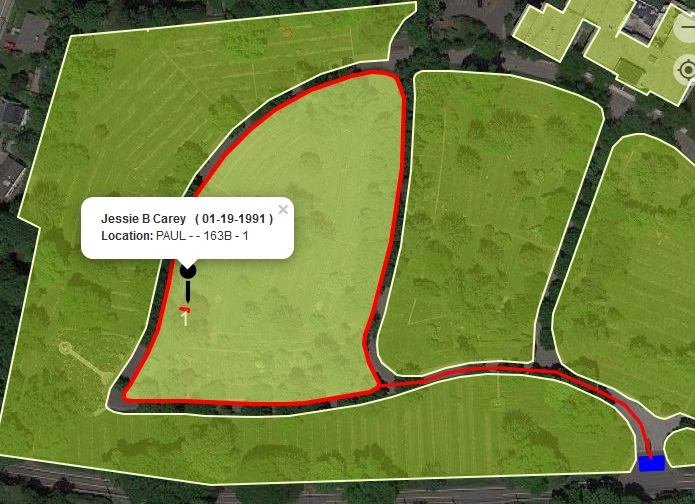 ---

---
LYNN'S FAMILY WEBPAGE